Quran Classes For Kids in Qatar
Certified Tutors
2 Weeks Report Card
Quizzes and Competitions
24/7 Service
Interactive and Fun-Oriented Sessions​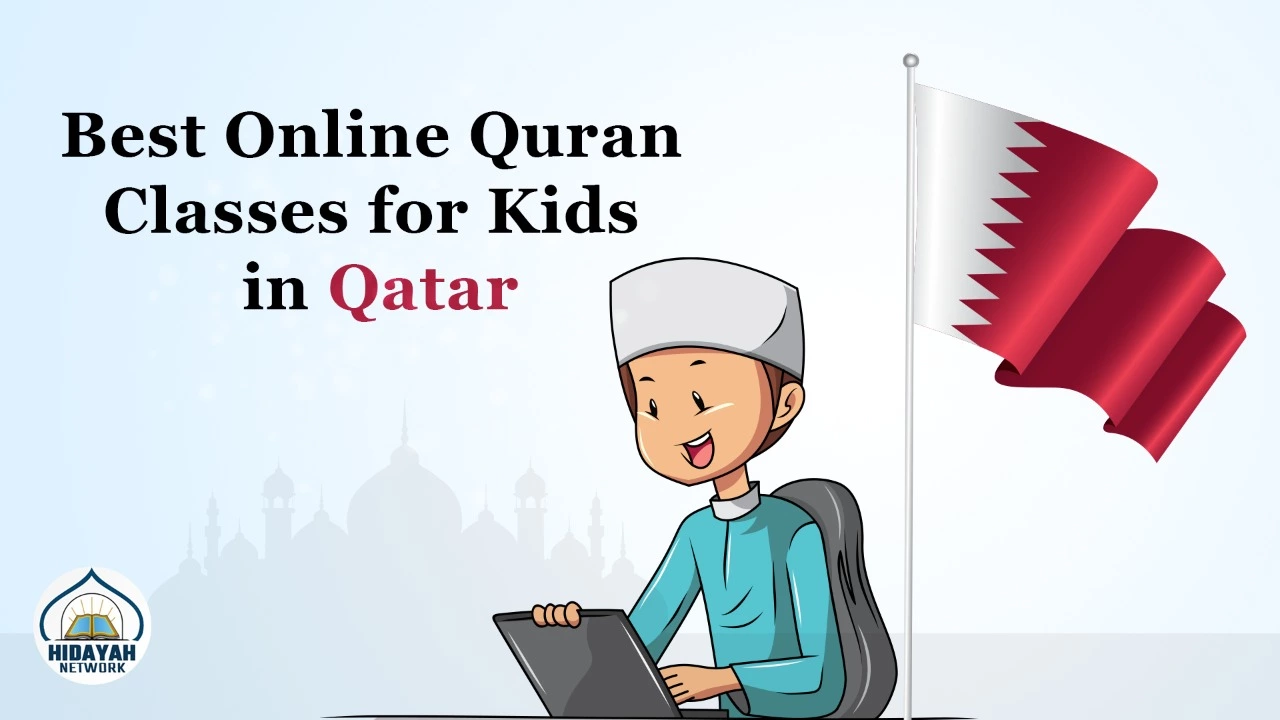 Best Online Quran Classes In Qatar
It is difficult to find a credible platform that is known for providing highly engaging and interactive Quran classes for kids in Qatar. Parents struggle in this regard as they don't find a fully-featured platform for children.
Hidayah Network brings personalized and structured programs for children that skillfully cover all aspects of the book of Allah. Our qualified Huffaz teachers are adept at teaching in fluent English with amazing strategies that will engage children in a fun way. Our interactive sessions and evaluation system catch the attention of users.
We at Hidayah Network have created a very disciplined and pragmatic Hifz Plan for the people living in Bramingham with a structured syllabus that will be designed according to your requirements and level. Our qualified Arab tutors are here to assist you in a step-by-step approach to make the lessons super easy to attend along with the contemporary classes or any other task. Structured Lessons For Toddlers in Qatar
Hidayah Network offers the facility of having a structured and personalized plan for all the courses, especially the online Quran memorization program. You can discuss what you want your kids to learn and the teacher will design a plan for them by focusing on the following points.
Age and interest of the child

Prior knowledge of the topics

Duration of each class (30 or 45 minutes)

Number of classes per week
Our Variety of Quran Courses For Kids In Qatar
Let your toddlers enrol in any of the following courses to get started with their amazing journey with us.
This course is designed to help kids memorize whatever portion of Quran they intend to learn with very practical and easy methods. The duration of the course depends on the plan you choose for your little ones. 
Tajweed course for kids is unique because of the interactive and activity-based lessons formulated to help them learn the basics as well as advanced rules in an easy way.
This is the fundamental program for kids who are just beginning their Quran learning. It is considered a ground-level course that will help them move forward to recitation, memorization, and advanced-level courses.
After getting some knowledge about Arabic pronunciation, children can take this course where they can apply all the tajweed rules to read the Quran beautifully.
Facts about Hidayah Network
Outcomes Of Our Online Quran Classes
We have chalked out some practical outcomes for our classes in Qatar that our teachers make sure to achieve before the course ends. These outcomes are based on all courses.
1- To be able to read the Quran beautifully (with intonation) without any Tajweed errors.
2- Capable of reciting the book of Allah confidently like Native Arabs.
3- Memorize the verses with ease and perfection.
4- Revise every lesson to retain it for a long time.
5- Enjoy every lesson with interaction and stay motivated throughout the course.
Muslims living in Qatar are welcome here to avail of our free trial option to see how this all work. Let your kids enjoy learning the Quran in a different way. Grab 2 test classes with 2 different teachers and help toddlers start off today.
Why Enroll In Our Quran Classes for Kids?
Our following distinct features are worth to be noticed.
The tutors hired for online Quran courses for kids are shortlisted on the following selection criteria by a board of professionals
They are Ijazah Certified Huffaz.

They are fluent in English to teach non-Arabs in a clear tone.

They hold degrees from reputed Islamic Universities.

They are experienced in teaching toddlers with a creative and fun-filled approach

They are tech-friendly and flexible in learning and implementing new teaching techniques. Kids are evaluated in each lesson and a detailed report card is sent to their parents to keep them updated about their progress. The report has the following points in detail.
The errors in pronunciation

The mistakes in memorization

Guideline for parents to help their toddlers overcome the errors

A plan for the next two weeks
We have hired teachers who are available at different times of the whole day so that our valuable users can attend the classes at their convenient time frame. Children can attend school easily by fixing a suitable time for Quran lessons.
We let students of all ages participate in competitions of hifz, recitation, Tajweed, etc. It helps them become confident and more motivated. They are provided with an account to solve as many quizzes as they like. There are more than 500 quizzes in the account to engage them alongside revisions.
Interactive and Fun-Oriented Sessions
Learning Quran for toddlers is made attractive by engaging classes where each lesson comes with fun-filled activities like watching cartoons, playing games, solving puzzles, etc