This online Quran memorization course is designed for kids and adults who want to pursue their hifz goals in a structured yet flexible schedule. The lessons of hifz classes are skillfully divided into several levels to make it easy to track the progress of students.
We at Hidayah Network are serving as a pioneer of one-on-one online Quran Memorization classes designed for students to achieve perfection. Our proficient huffaz tutors help adults practice Tajweed and understand the general meaning of verses during memorization.
We aim to make this memorization program easy and manageable for all age groups without the burden of hectic schedules and elongated timings.
What Will You Learn in This Quran Memorization Course?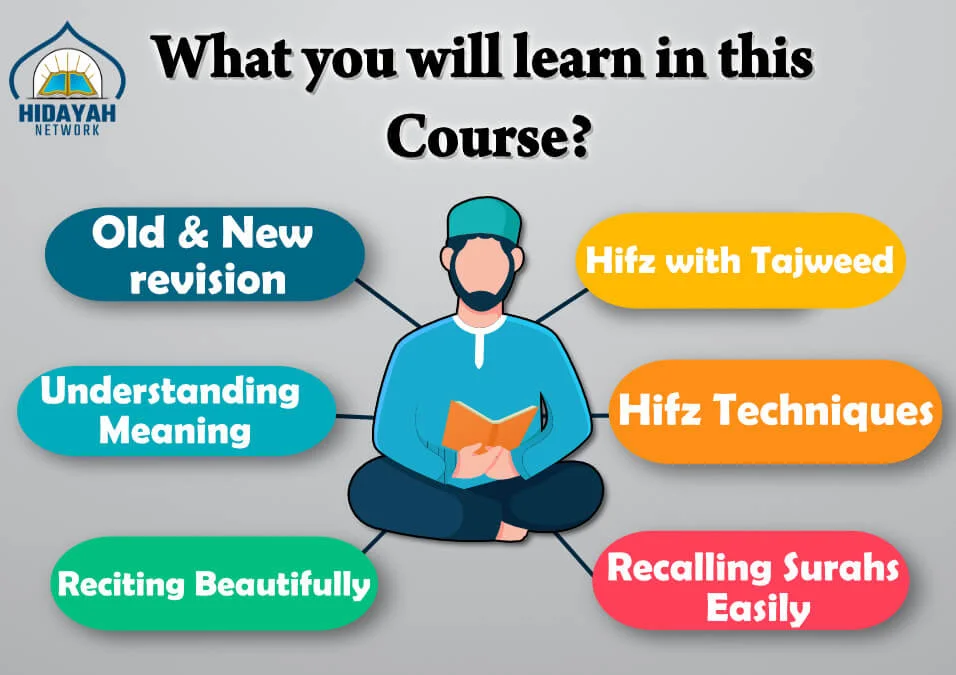 We have made it easy and clear for students to know what they will learn in Our Quran Memorization Course.
✅ Memorizing the Quran or any of its portions with correct pronunciation and accurate Tajweed rules.
✅ Understanding the meaning and interpretation of the verses memorized.
✅ Learning the place, reason, and time of the revelation of each surah.
✅ Recalling any surah easily.
✅ Learning how to memorize the Quran online with the best Hifz techniques to become a Hafiz or Hafiza.
✅ Reciting the Quran beautifully like Qaris.
Personalized One-on-One Online Quran Memorization Classes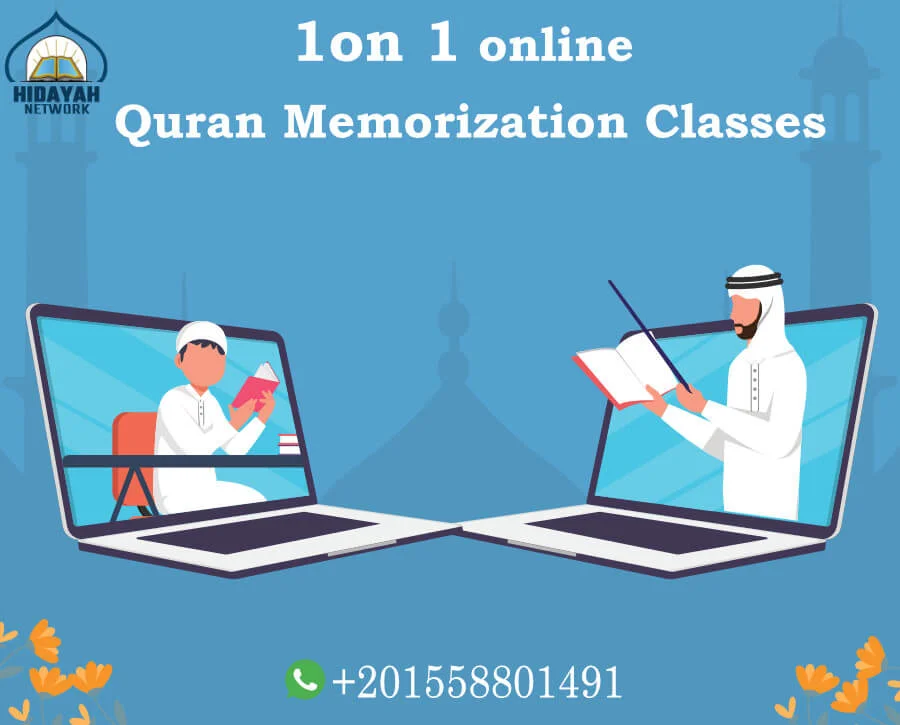 We provide personalized 1-to-1 online Quran memorization classes which are highly beneficial to follow a customized plan
➡️ The ability, pace, and tendency factor of every individual is separately considered.
➡️The tutor easily focuses on one student and allows them to communicate freely in the Quran lessons.
➡️Such classes are significant for amazing results as students get ample time to revise their hifz portions under the supervision of the tutor.
➡️In a personalized Hifz class, the students get more time with a teacher and hence, can memorize Quan fast with 100% attention.
➡️In our personalized Quranic lessons, students learn only the specific syllabus, hence it saves much time for both the tutor and the student.
5 Online Quran Memorization Courses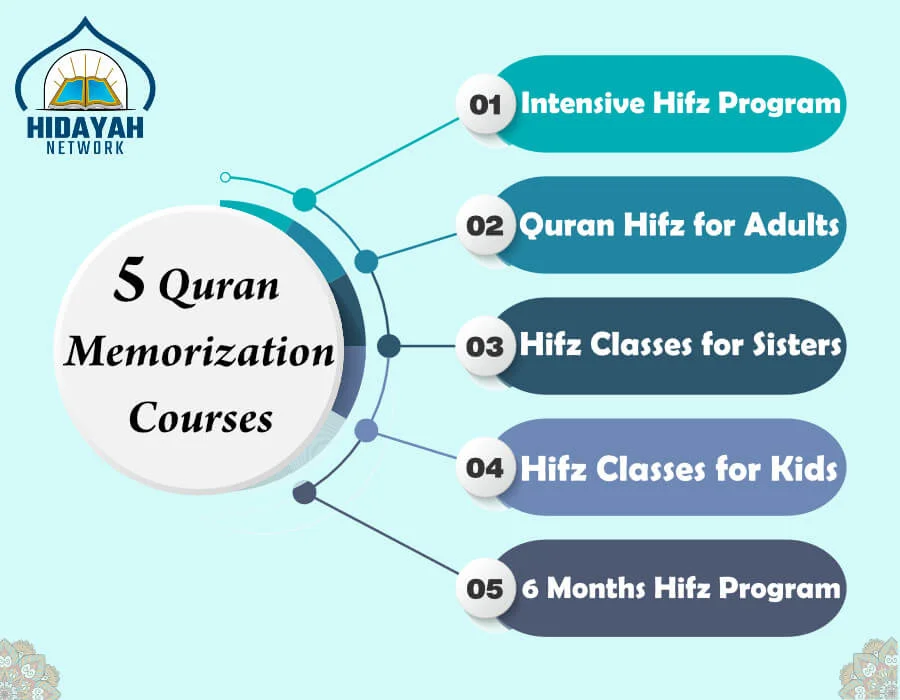 We are offering several online memorization courses for students of different ages and preferences. Some of the highly organized programs are listed here.
Intensive Hifz Program
This program caters to all those students who can passionately spare more than 4 hours daily for this course and finish it as early as possible. The portions can be customized to your choice.
Quran Memorization for Adults
Adults can memorize the Quran with a very flexible schedule that suits their routine and pace. Learn any portion of the Quran at ease with Tajweed and revise it in our systematic way.
Memorization Classes for Kids
Kids of all ages can memorize the Quran with amazing learning techniques that make every lesson easy to learn and retain. This course is open 24/7 so you can arrange your classes at your convenience.
Hifz Classes for Sisters
This course caters to all the sisters to memorize Quran online within their busy routines. We will customize the schedules for you and make the plan very easy to follow. You can hifz Quran even only on weekends too.
6 Months Hifz Program
It is possible to complete the whole Quran hifz in 6 months. Through this course. You will have a tough schedule with no or fewer off days so that you can finish your hifz in the given time.
4 Main Levels of Our Memorization Program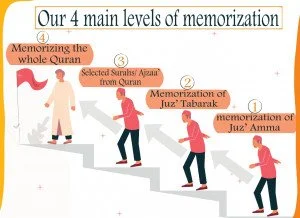 We have divided the Quran memorization process into 4 main levels so that you can opt for a variety of options. These levels are:
Level 1: Memorization of Juz' Amma:
This Juz is further divided into 2 parts for the learner's convenience.
➡️From Surah An-Naas to Surah Al-Balad
➡️From Surah Al-Balad to Surah Amma
Note: The Juz can be subdivided further at your convenience.
Level 2: Memorization of Juz' Tabarak
We offer the second level which is Juz Tabarak (29th Chapter). This Juz can also be further divided into small milestones for the learners' ease as we know small goals are easily achievable.
Level 3: Selected Surahs/ Ajzaa' from the Quran
If you have or haven't done initial levels and have your own plan to memorize any surah, this level suits you the most. You can discuss your plan with your teacher, and she/he will evaluate your level.
Level 4: The Whole Quran ( Ijazah Is Optional )
This is our advanced level for those who have completed all three levels. Our Ijazah-certified teachers are there to conduct this advanced level to make you an Ijazah holder so that you can also get certified to teach.
Outcomes of Our Quran Memorization Classes
All the teachers of this course put in their utmost efforts to meet the targets set at the beginning for both our Hifz classes for adults and hifz classes for kids; of all ages, and levels. These outcomes are:
✅Learned Quran with efficient retaining techniques.
✅Beautified voices by constant practice and imitation of Qaris.
✅Memorized Quran with an understanding of Tafsir.
✅Worked on hifz proficiency to recite from wherever been asked.
✅Capable of teaching others with easy hifz tips.
✅Achieved all milestones set in the beginning smartly.
✅Learned all the Tajweed rules perfectly.
Well-structured Hifz Lessons and plans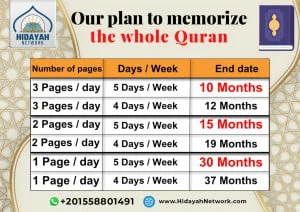 Keeping the students' capabilities into consideration, we prefer personalized memorization schedules as it is essential to let students achieve what they are capable of.
We have designed different plans according to our students' feasibility. For instance: Our plans to memorize Surah Al-Baqarah are customized depending on your ability to finish this surah in 1-3 months.
| | | |
| --- | --- | --- |
| Number of Pages | Days/Week | End Date |
| 3 Pages/ Day | 5 Days/Week | 10 Months |
| 3 Pages/ Day | 4 Days/Week | 12 Months |
| 2 Pages/ Day | 5 Days/Week | 15 Months |
| 2 Pages/ Day | 4 Days/Week | 19 Months |
| 1 Page/ Day | 5 Days/Week | 30 Months |
| 1 Pages/ Day | 4 Days/Week | 37 Months |
Our plans to memorize 3 Juza' of the Quran can be accomplished between 3 to 10 months depending on your Hifz and revision per day.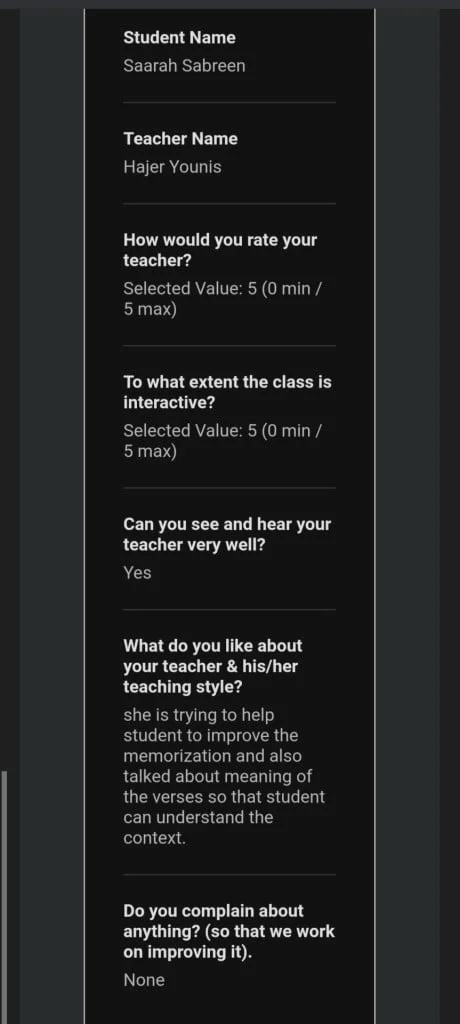 Our Experienced Quran Hifz Tutors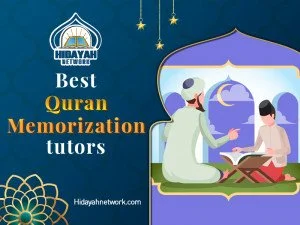 ✅They have studied and are Ijazah certified from the best leading institute in the world Al Azhar.
✅Our Native Arab tutors are fluent in English. Hence, it makes them capable of teaching students from all zones.
✅ Our teachers are highly devoted to assisting 100s of hifz students from around the world.
✅They memorized the Quran at a young age. It influences them to share their experiences with students.
✅Our hifz tutors are aware of the most practical and result-oriented Quran memorization techniques.
✅They have been through tough stages of interviews before hiring.
✅Our skilled teachers are experts in Arabic Tajweed, makharij, and Quranic translation.
Quran Memorization Techniques Used in this Program
To memorize the Quran and never forget it, we have listed below 3-pillars that will eventually prove to be helpful throughout the learning journey.
1- Memorization
You will begin learning new verses with 3 repetition lapses after your teacher. Then, recite it on your own with Tajweed 3-5 times.
2- Old Revision
After the new lesson, you will recite the portion of the Quran you memorized a few weeks or a month ago. This portion must be flawless so that you can keep learning new verses.
3- New Revision
This is the portion of the Quran you learned a day or two ago and is fresh in your memory but still, you will revise it daily as a pillar of memorization.
How to memorize the Quran online?
Anyone can memorize Quran online with the following 4 tips.
➡️ Hire a professional teacher from a credible Hifz forum.
➡️ Get a plan for the Surahs you want to memorize.
➡️ Split your hifz plan into small goals to achieve them smartly.
➡️ Set suitable class timings to be available and fully focused to learn easily.
Why Choose Hidayah Network for Hifz Quran?
Schedule Your Classes Anytime 24/7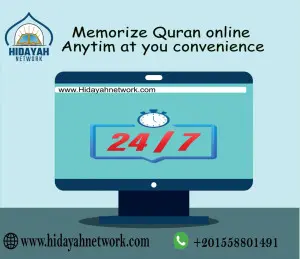 Keeping the time difference in mind, we are providing you with the facility of 24/7 reachability to opt for a suitable memorization schedule. We have hired numerous teachers who are available around the clock.
Weekly Progress Reports
We assess students regularly and keep a check on the errors. We generate weekly progress reports for all students so that they are kept well aware of their headway.
Monthly Competitions
We conduct competitions among our students to boost their morale. Competitions are announced earlier with full details of Surah/juz names to let students prepare well.
Hifz Certificates
At the end of online hifz course, all the regular students are given Hifz certificates whether they learn a single surah or the entire Quran.
Conclusion
We claim to be the most credible platform with a team of very qualified Arab tutors to make your memorization dream come true. Click on our free trial option to check out how the class works. Enroll with us if you think it is worth it. Your personalized Hifz plan will be designed right away after your test class.
Frequently Asked Questions