Best Structured Course to Learn Tajweed online
The beauty of the Quran lies in its Tajweed as it was revealed with proper intonation and pronunciation. Learning the Quran with Tajweed, therefore, becomes mandatory for All Muslims especially non-Arabs who suffer and struggle in this regard. People who are unable to attend physical classes look for a convenient option of learning Tajweed online and the platform that provides flexible scheduling gains attention.
You can avail of such an option at Hidayah Network which also brings you a structured course conducted by experienced tutors who will not only teach you but track your progress with their reporting system. Our systematic division of levels makes it easy for everyone to learn the rules in a step-by-step approach.
1- Professional Certified Quran Tutors
To make our course really unique, we have selected tutors with the following qualities:
✅ Fluent in English to teach students clearly.
✅Have years of experience teaching Non-Arabs and are aware of the common mistakes they do.
✅Are Ijazah Certified by renowned Sheikhs and Islamic institutions.
✅Flexible in using Tech-based teaching material required for Tajweed.
✅Are Native Arabs with perfect Tajweed and Recitation.

2- Practical Outcomes Of our Tajweed Classes.
Our online Tajweed course is skillfully designed to meet some outcomes at the end These includes:
1- Learning about the science of Tajweed through easy division of levels.
2- Practicing the articulation points with back-to-back revisions.
3- Understanding and implementing the basic rules of the recitation.
4- Gaining confidence in reciting the Quran beautifully
5- Avoid all the common mistakes that some non-Arabs make when reciting the Quran.
6- Reciting the same way our Prophet Muhammad SAWW did.
7- Getting qualified for our advanced Tajweed Course and getting an Ijazah.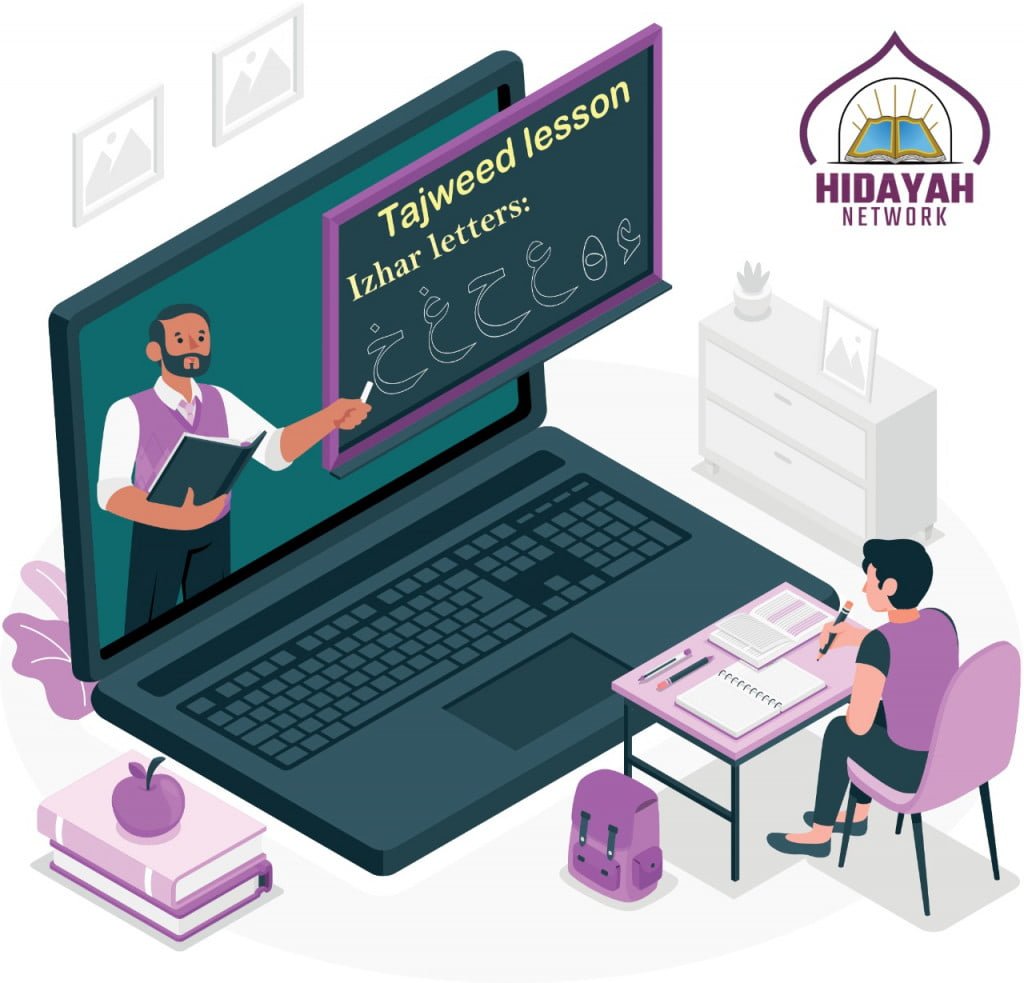 3- Why Enrol In Our Online Tajweed Course?
Reporting After Every 2 Weeks:
You will get a detailed report after every 2 weeks that comprise the following points:
✅ The errors in articulation points and pronunciation.
✅ The mistakes in recitation.
✅Tips to overcome errors.
✅Planner for the next two weeks.
Quizzes & Competitions of Tajweed:
All the lessons are supported and reinforced with quizzes. Each student is allotted a quiz account to solve more than 500 quizzes. The competitions are arranged to keep the interest intact. These competitions are announced beforehand to let students prepare well for them.
Mind Mapping Before Each Lesson:
Our tutors make mind maps of each lesson before teaching. They prepare numerous examples beforehand to help students understand quickly. Mind maps are made to present a very well-planned lesson.
Affordable Fee Structure:
We have structured our fee plans at an economical and affordable rate where you get a discount for the 2nd and 3rd child enrolled.
We also offer discounts and financial support to the ones who are deserving and can't afford even the minimum.
Amazing Reward Policy and Course Certificates: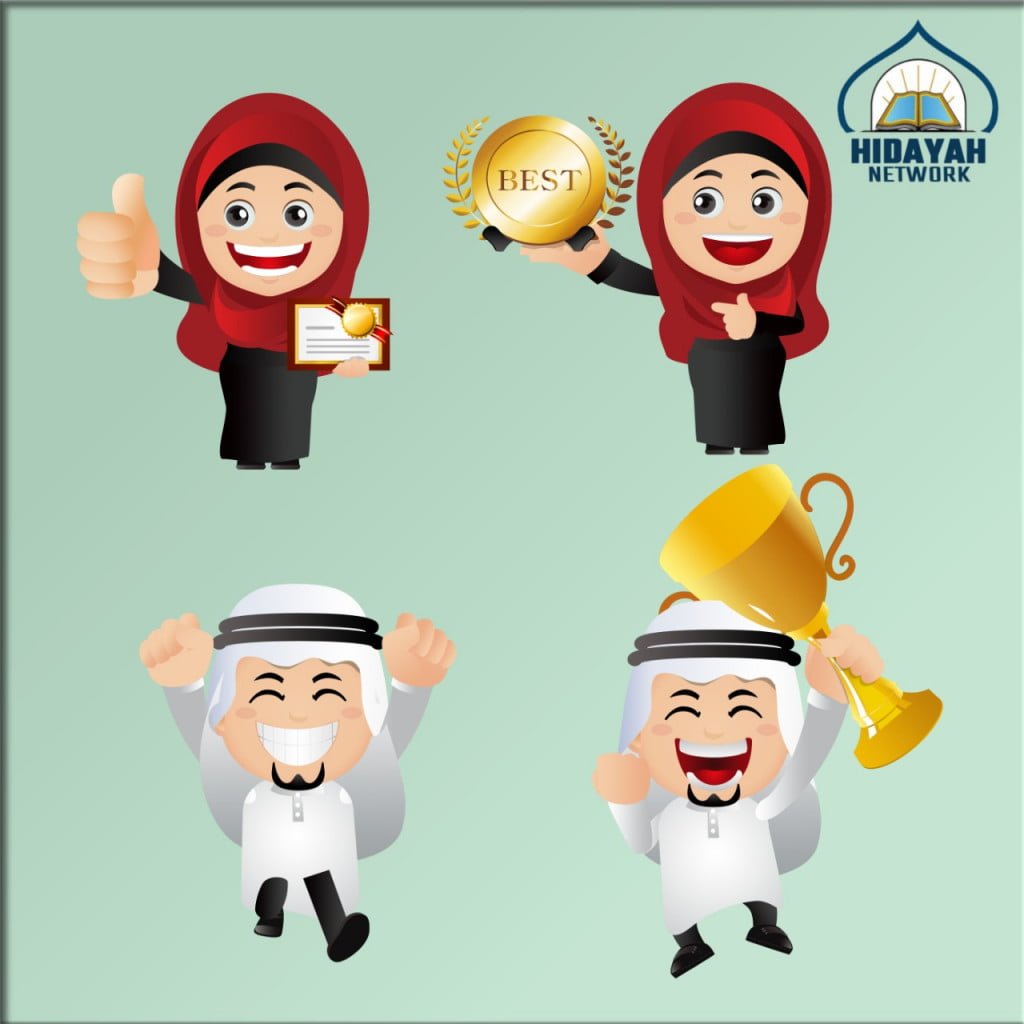 We keep appreciating our students through rewards after monthly assessments. The position holders who tried their best to learn to read Quran with Tajweed are motivated through gifts and cash prizes.
Whereas, all the participants are presented with certificates signed by the supervisors, for attending the classes regularly.
24/7 Access: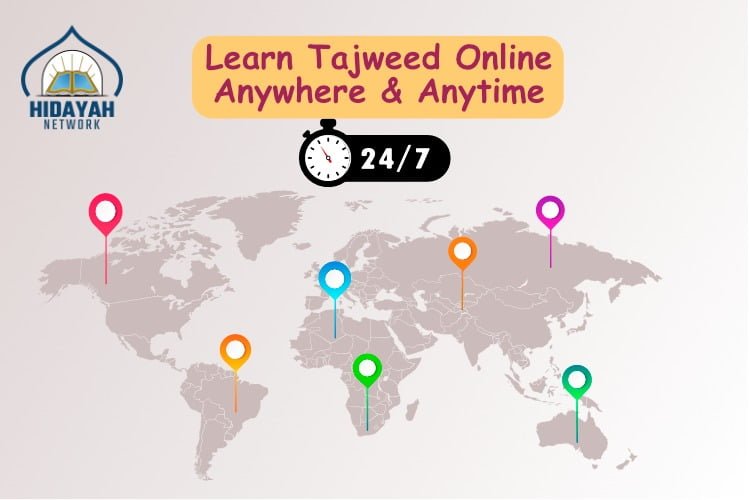 We have hired plenty of teachers who are available at different times to meet your needs. All you have to do is to dedicate the best of your time to this course, in which you can focus and stay away from distractions.
4- Our Well-Structured and Personalized Plans
We offer a structured plan so that the learners can learn Tajweed in a step-by-step approach. The short-term goals are set by the teachers to reach them easily. Your plan is designed according to the following details.
✅The number of classes you want to attend per week.
✅The duration of your classes.
✅Level of Tajweed you need to start.
✅Oral assessment of prior knowledge.
If you have a good grip on the basics, then your teacher will make a plan for the next level after a short revision.
5- What Will You Learn?
For the convenience of our users, we have divided the course into 3 levels. Each student will be promoted to the next module after a test that they need to pass. A certificate will be given after each level, and also after mastering all the Tajweed rules.
Module 1- Basic Tajweed Rules
This module is the foundation of Tajweed which is supposed to be known to the users. If you are new to Tajweed, you will begin with this course line first. It includes:
Introduction of Letters with Articulation Points
Rules of Meem Sakin
Qalqalah
Rules of Noon Sakin and Tanween
Rules of Laam (Shamsiyah and Qamariyyah)
Module 2- Intermediate Level
On reaching this level you would have understood the foundation of the Arabic language and now you will learn some difficult rules and the application will be done through Quran recitation. The rules are:
Rules Of Madd
Nabr (Pressure on letters)
Light and heavy letters
Levels of heaviness
Module 3- Advanced Level
You are tested for both the previous level to start this one. This stage is the toughest one as it includes all the rules required to read Quran with Tajweed accurately and get an Ijazah.
Rules of Hamza
The Meeting of Two Sukoons (detailed)
Al-Waqf Wal-Ibtidaa (the stop and the start)
Types of Stopping
Al-Maqto'wal Mawsool (the connected and disconnected)
Pillars and Levels of Recitation
6- Our Creative Teaching Techniques:
To stand out from the rest of the competitors, we have devised creative techniques to help our valuable users learn Tajweed with interest.
Audio/Video Presentation:
We use the 3D version of pictures to explain the correct pronunciations and rules. The recitation of the Qaris is played to let students listen and imitate. That's commonly used in our Tajweed classes for kids regularly in order to keep them attentive during the whole lesson.
Repetition and Practice of Tajweed Lessons:
Each new Tajweed lesson is started with a revision of the previous lesson to let students get started with the lesson with a boost.
Finding Examples From Quran:
Our teachers make the students find examples of words from the Quran for the relevant lesson. This practical tip helps them recite the Quran perfectly when they connect the lesson with the words in Quran.
Practical Tips to Implement Tajweed rules:
We prefer giving practical tips to implement rules so that the errors and flaws are marked. The teacher and the students recite the Surah to practically apply the rule and get perfect.
Underlining Mistakes and Taking Notes:
The teachers ask students to underline mistakes when they point them out so that the errors are evaluated and given more time to practice.
Listening and Imitating the Qari. There are numerous Qaris who recite the Quran beautifully with all the rules of tajweed. The students are provoked to listen to their recitation to learn to recite Quran beautifully and imitate them to get flawless.
Introducing one rule at a time:
We introduce only one rule at a time in our Quran lessons with proper practice and implementation. Our teachers only move forward when they are sure the students have mastered the rule.
Conclusion.
This course intends to cater to as many people as possible, through our fully-featured design that won't let you go without enrolling. Grab your 2 free trials and see how our proficient tutors work on beautifying your voices with the jewel of Tajweed.

FAQs
1- Do you offer group classes for Tajweed Program?
Yes, we offer group classes and only keep 4 students in a group to promote equal learning time.
2- What is the age limit for this course?
There is no age limit for this course. Kids above 4 and adults of any age can enroll.
3- Can I enroll in Level 2 if I already know the basics?
Yes, you will be evaluated for prior knowledge and will be given a plan for the next course according to your level.
4- Can I join Tajweed classes while Memorizing Quran?
Yes, we offer a lot of Quran memorization courses for all ages and levels.