We welcome you to an effective and intensive hifz course with result-oriented techniques in a short period. We are committed to providing the best online platform for Quran learning.
Best online Hifz course | #1 Online Hifz classes with Hifz plans
So, answering this query as to what makes us stand out from the rest, is based on our overall handling of the hifz program by keeping some significant factors into consideration.
Let's read through the lines to discover what's unique!
1-

Highly experienced online Hifz teachers:
As the name suggests, this course is rigorous, therefore, we have chosen highly experienced hifz teachers to lead the classes.
• For this online hifz course, we conduct rounds of interviews and only the best suitable candidates have been selected.
• All the hifz teachers are Ijazah certified from the world's famous Islamic Institute Al-Azhar University. This gives them an edge over the other online Quran tutors.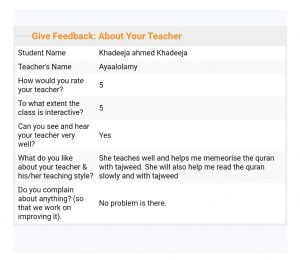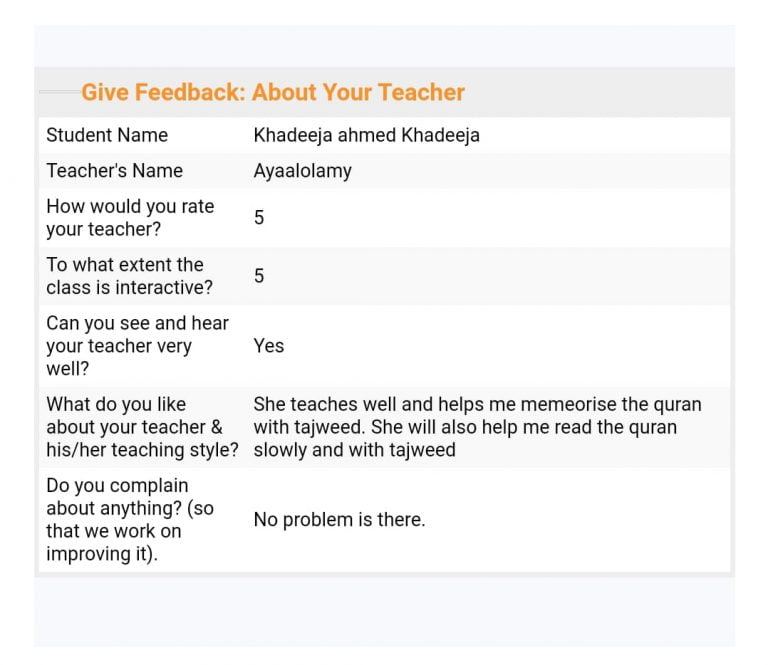 • These teachers have memorized the Quran at a very young age and have revised it many times.
• The hifz teachers have helped hundreds of students in memorizing the book of Allah SWT with their experience and unique techniques, making the journey of memorization very simple and easy for them.
• Our handpicked tutors have a strong command of the English language and are capable of teaching Non-Arab students from around the world.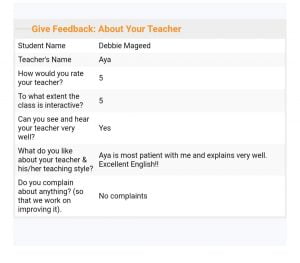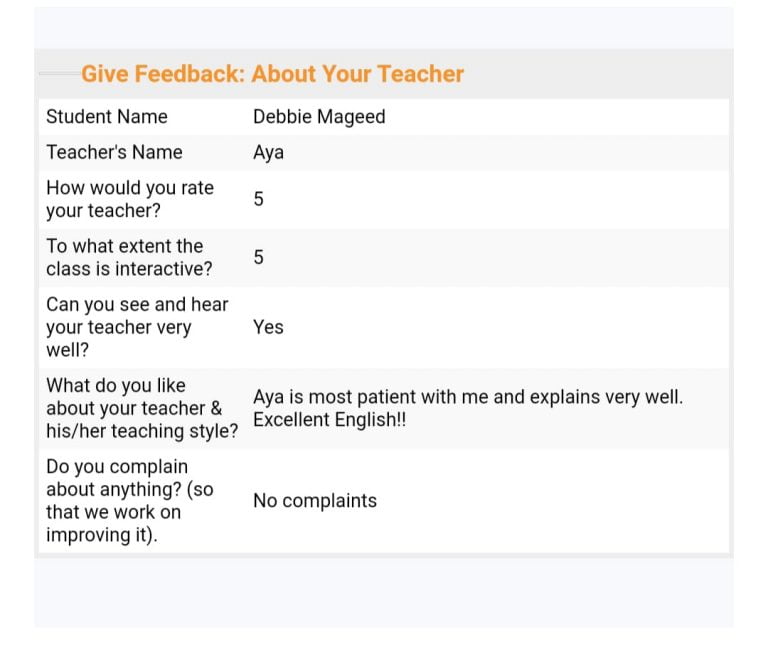 • The Hifz tutors have participated and secured top positions in many hifz competitions that are held every now and then.
• The tutors who are giving our online Quran memorization classes are determined and committed to working tirelessly to help students complete their Hifz in less time.
2-

Well-structured plan for intensive hifz course:
This intensive Hifz course is specially designed to be completed in a short stretch of time. We have formulated the plans according to the utmost ability of the students.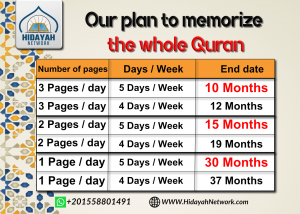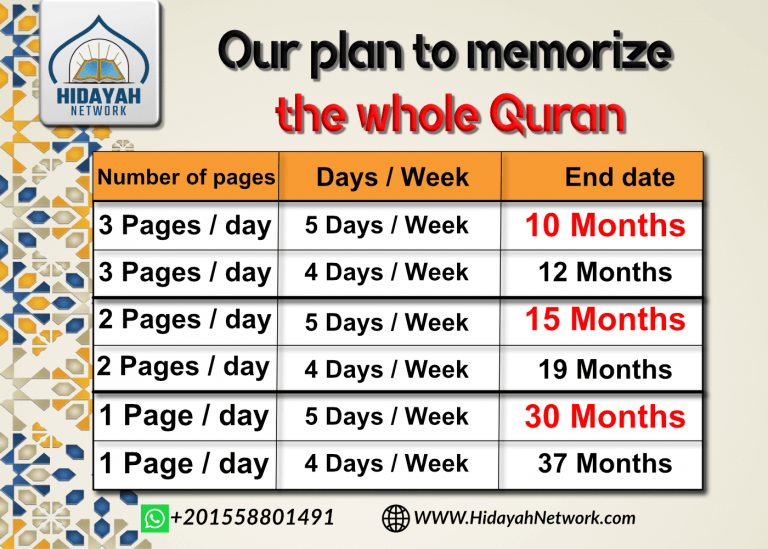 We give a chance to our students to choose the kind of plan that suits their capability of memorization. It totally depends on them how much time they require to finish their selective portion.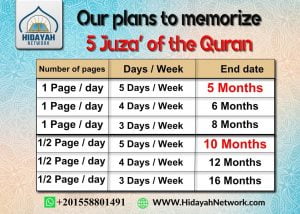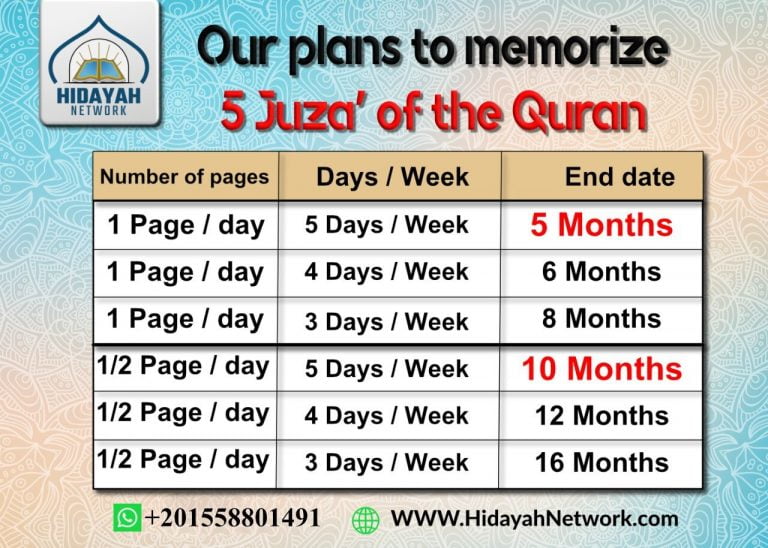 The students are allowed to alter their timings per day and complete their hifz in an even shorter period, depending on how much they can maintain daily.
→ Note:  We also have well-structured plans for our online Quran Hifz classes for adults.
The intensive hifz program has different customized plans for all the people out there. We offer you a special plan of memorizing 3 juz (28th,29th, and 30th) in the time you have selected.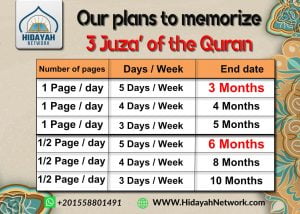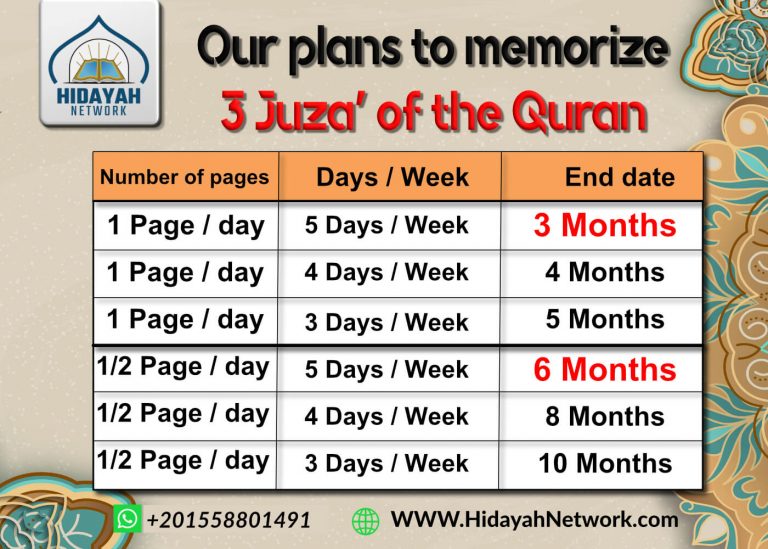 Similarly, If you like to opt for the hifz program of any Surah, for instance, Surah Al-Baqarah, we can provide our services for that as well.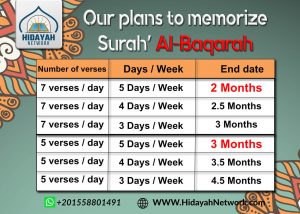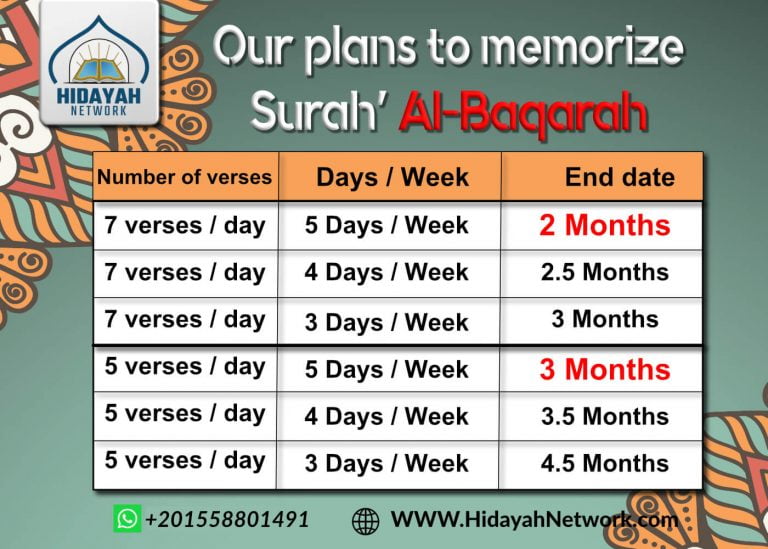 We help our students memorize Quran online in the desired period with our special plans of memorization. The efforts are put in by both the teacher and the student to achieve the target in the given time.
3-

Innovative techniques to do intensive hifz easily:
We claim to provide the best Quran Hifz school because of our top 9 innovative techniques to do intensive hifz easily.
1- Revision: The revision is divided into two main parts. Old revision and new revision.
2- Reciting the lesson loudly: It helps you focus on your tajweed and keeps you away from distractions.
3- Starting with the short Surahs: A helpful technique that gets you in a flow and makes you determined.
4- Keeping the meaning of verses in mind: This really helps you when you are stuck somewhere in your memorization.
5- Recalling the lessons all day long: It lets you stay on track and helps to complete your hifz in a short time.
6- Carry the text to revise anywhere: Keep your Mushaf with you in the bus, in the park, or wherever you go, to keep revising and getting the lesson perfect.
7- Reciting to your buddy: It creates a healthy environment where you and your friend, your partner, or your kids can recite the lesson to each other and help remove the errors
8- Listening to the audio-visual track: It lets you listen to the recitation of your favorite Qari to beautify your voices and perfect your tajweed.
9- Track your target: Keep a daily track record of your hifz and keep tracing your target. This helps you stay disciplined and motivated throughout your journey.
4-

Weekly reports to track your progress in Hifz:
The Online hifz program needs to be tracked for progress in hifz to keep the learning pace in mind.
We generate report cards every week to keep an eye on the advancement of every student. This helps in making a learning map to predict how long the memorization process will be.
The parents of kids and adults are kept updated with the daily learning routine and progress of their child. The errors and areas of improvement are marked in the report which points to the required revision.
5-

Motivating learning environment in our intensive Hifz course:
We bear in mind that if the motivation level drops, the learning will be slow or even stop. So, the teachers create a healthy and motivating environment to make intensive hifz easy.
Regular tests and competitions are held: that makes the students determined to give their best. The students are awarded certificates at the end that awards them a formal label of being a Hafiz.
Great gifts and rewards: We know that gifts always attract people. Therefore, our students are rewarded for their best performance throughout.
Flexible schedule: We do not force you to attend the class at the time decided by us. Rather, to motivate you, we offer 24/7 reachability where you have the authority to choose the time for your hifz class.
6-

Two FREE trials with 2 different Hifz teachers:
Many claim to offer free trials, but we offer 2 FREE trials for online hifz classes by 2 different hifz teachers.As every teacher has a different way of teaching and applying techniques. 
So, we let you decide which teacher suits you the most. The tutor is assigned to make you learn and memorize Quran according to your preference after you have attended 2 free classes with them.
7-

Affordable fees & discounts for Hifz students:
The Quran memorization schedule is set at an affordable fee for hifz students. It is pocket-friendly and helps you fulfill your dream of Hifz Al-Quran.
You will get a discount if a second person from the same family is enrolled in any of our courses. We offer a discount on group classes as well. All these facilities are provided to help you achieve your goal of Intensive Quran memorization.
8-

Amazing outcomes of this Online Hifz course:
This online Hifz course has some amazing outcomes which we intend to achieve at the end of this course.
1- To have completed the whole Quran in the shortest span of time.
2- To have memorized the Quran by heart; Hafiz
3- To have a sound knowledge of the Tafseer of each Surah.
4- To participate in all the competitions of Quran memorization.
5- To have revised the Quran more than 3 times with the tutor to retain the lessons.
6- To have beautified their voices by imitating their favorite Qari.
7- To have applied all the tajweed rules correctly in recitation
8- To have increased their memorizing ability by following our amazing hifz techniques.
Conclusion.

 
We have planned every step skillfully to provide you with the excellent opportunity of taking our intensive hifz course. We are sure you will enroll in this course and achieve your goals with our highly qualified Quran teachers.