People struggle a lot when they start their memorization journey without any formal structured plan and timetable in hand. The challenges they face are real and need to be addressed through systematic division and proper planning of the desired portion they want to hifz.
Online Hifz Course offered by Hidayah Network ticks all the requisites that people need to have for a smooth and easy memorization journey. This online hifz program covers all the features like qualified tutors, personalized curriculum, and flexibility in timing, to provide an all-in-one forum for all ages.
About This Hifz Program
This hifz course is designed to help students complete it in different durations with much hard work.
➡️ Your personalized hifz planner will have all the details of how and where to start from, what techniques will be used, how many times you will revise, how will we track your progress, your test dates, and the weekly meetings.
➡️ As you will be learning tajweed and translation of your desired hifz portion, be mindful that this is a 3-fold course that not only teaches hifz but other important things too.
➡️ This course is open for male and female students who are 10+ years old and can easily Hifz Quran online with the plan of their choice. Ladies can hire a female tutor for this course too.
Customized Online Hifz Course and Personalized Plans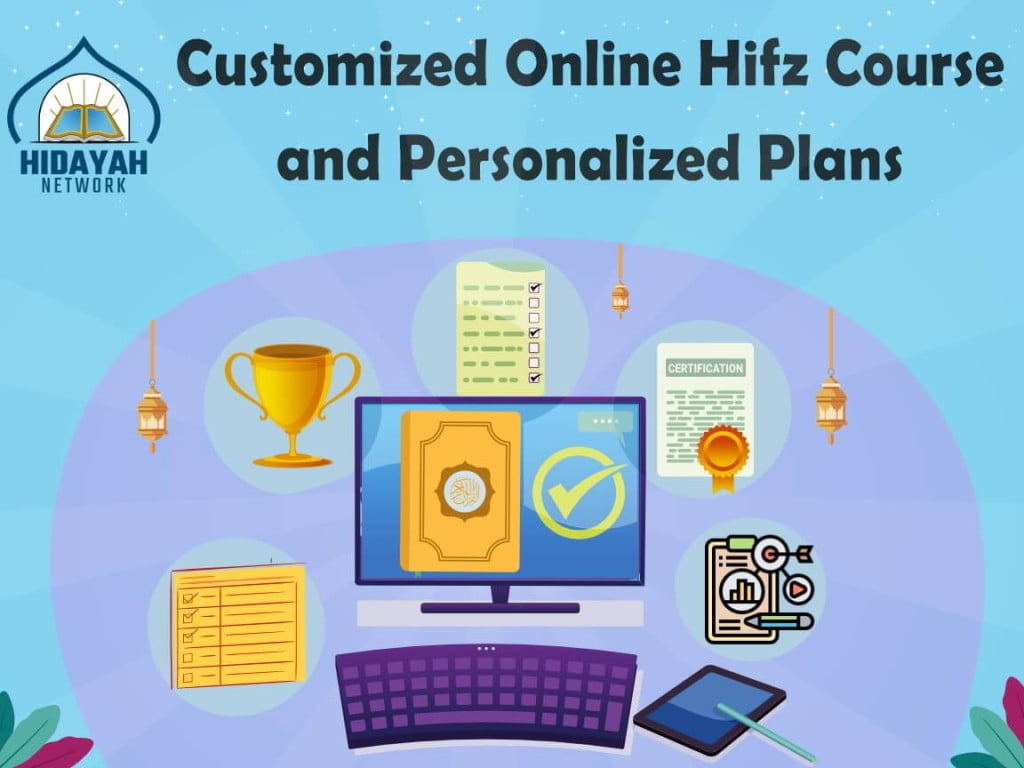 Our online Hifz course is specially designed to be completed by keeping into consideration the following aspects.
➡️ Formulation of Plans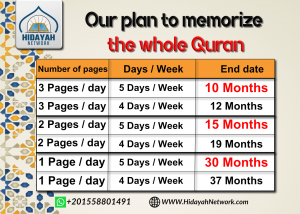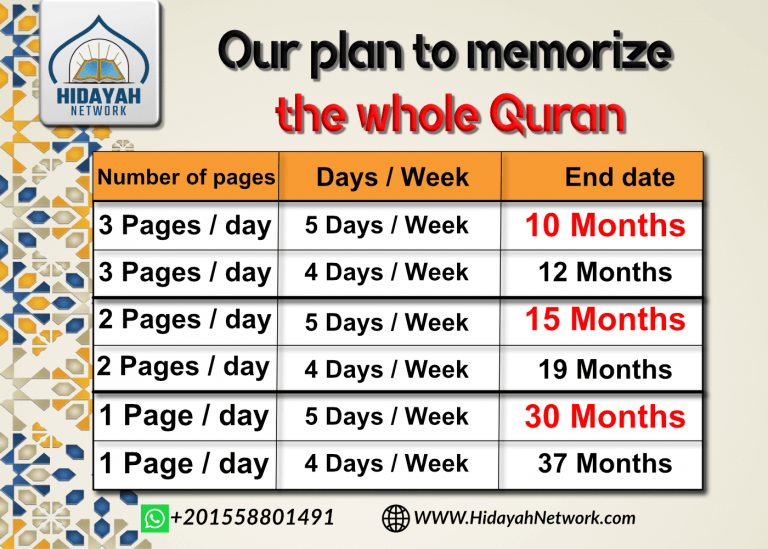 We have formulated the plans according to the utmost ability of the students. We give a chance to our students to choose the kind of plan that suits their capability of memorization. It depends on them how much portions they want to learn.
➡️ Time Availability
The students are allowed to fix their class timings and complete their hifz depending on how much they can maintain daily. If you are available 4,5, or 6 days a week, we will design a suitable plan for you.
➡️ Course Duration and credit hours
Your course duration for these hifz classes can be anywhere between 6 months to 3 years. Choose and design the plan according to your availability. Your teacher will give you a count of the total credit hours required for it.
➡️ Tests and revisions
To get your hifz perfect, we customize your test and revision portions. The parts you want to revise and have errors in will be focused more in the extra classes.
Variety of Our Quran Hifz Courses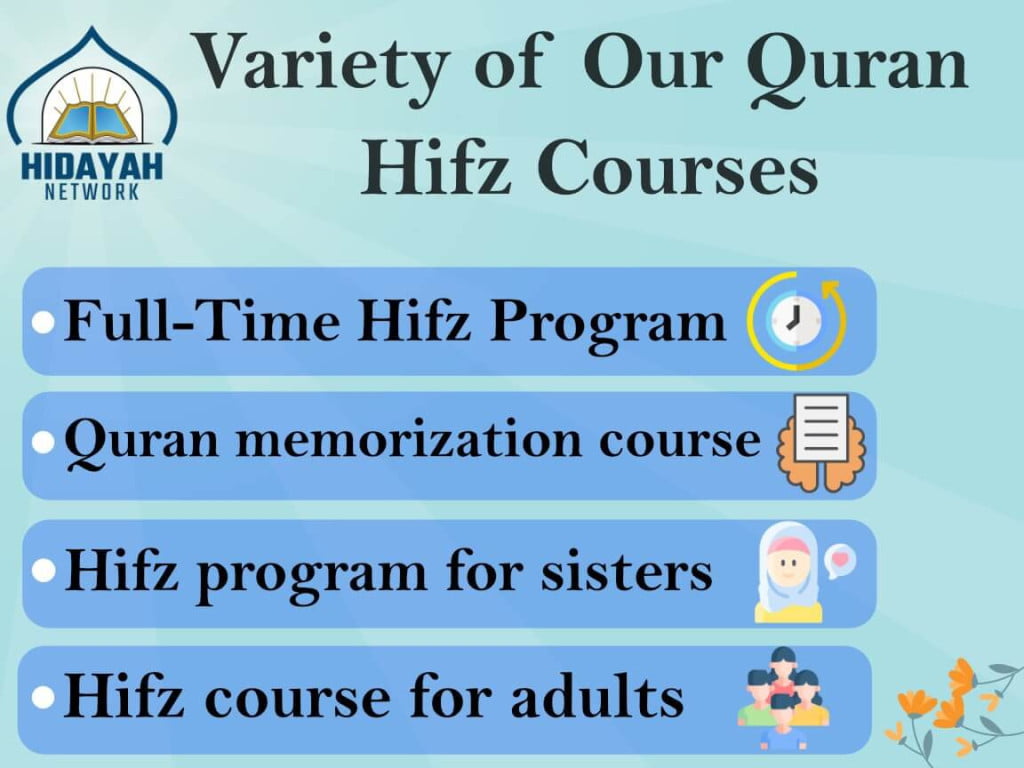 We have a variety of hifz courses with slight differences in the age groups and gender. Choose the one that best suits your requirements.
➡️ Full-Time hifz Program
Our full-time hifz program gives you access to very systematically formulated classes that require hard work and more than usual time.
This is our most in-demand course that caters to the requirements of all ages and genders. There is no fixed time limit to finish it.
➡️ Hifz Program for Sisters
Sisters can opt for this hifz course to be facilitated by a female tutor, hifz schedule, and plan of their choice.
➡️ Hifz Course for Adults
We have divided the hifz category into kids and adults so that both groups can easily memorize according to their age-based activities and methods. Adults can memorize Quran on a flexible schedule that suits their routine.
➡️ Hifz Course for kids
Our hifz program for kids is wrapped with engaging activities and fun-based classes where they can memorize the Quran with the help of story hints, flashcards, and sign language.
Levels of This Online Hifz Program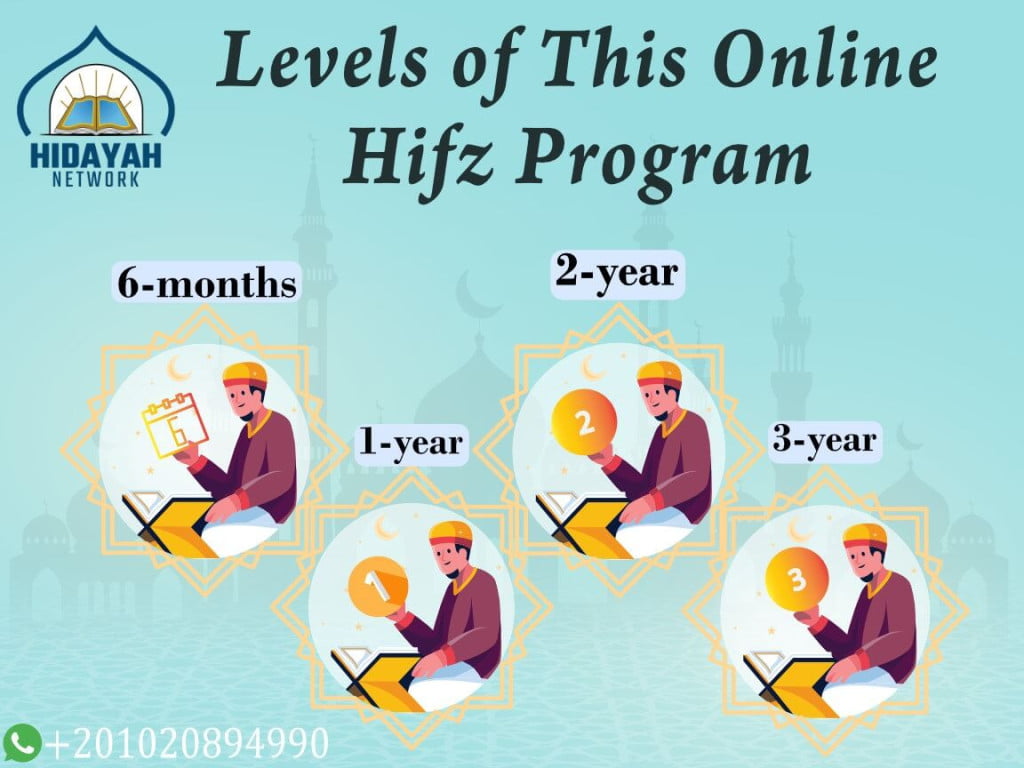 This online hifz program has 3 levels for each of the following hifz plans.
6-months Hifz Plan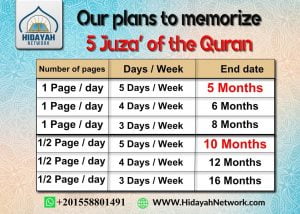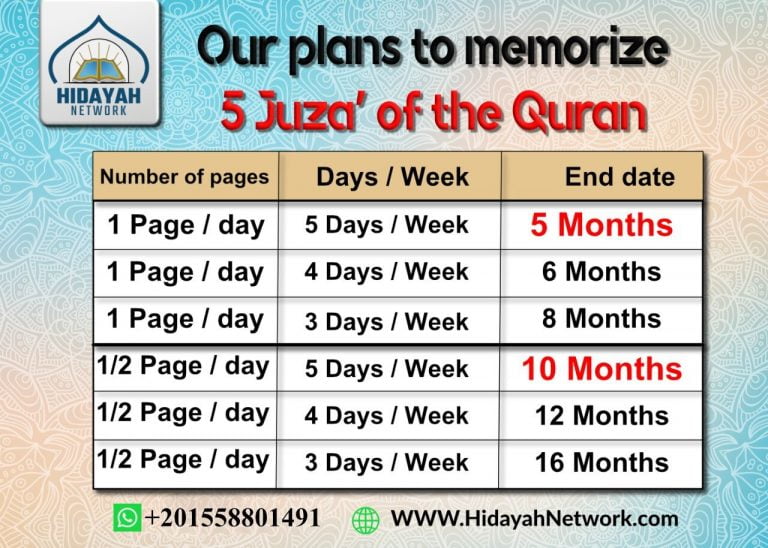 Memorize Quran in only 6 months by dividing 30 chapters of the Quran into 3 levels. Each level will have 10 Juza'. These levels will be further subdivided into small milestones.
1-year Hifz Plan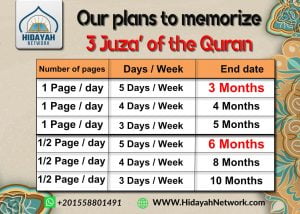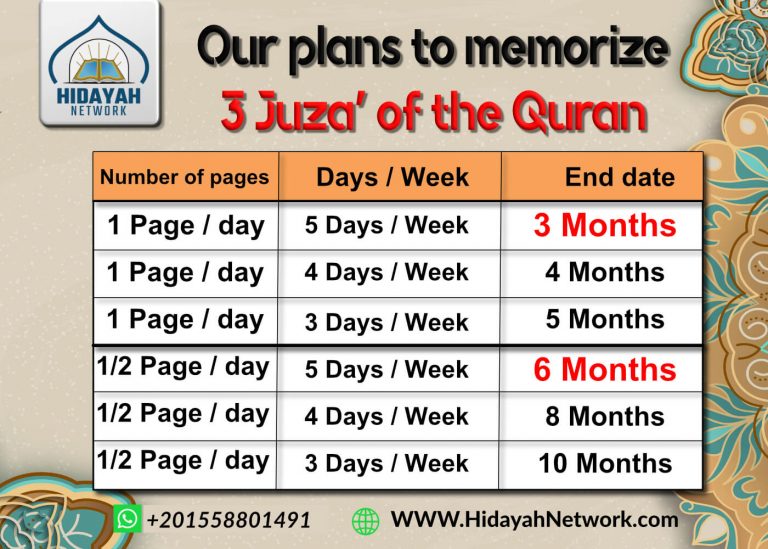 The other convenient option is to hifz Quran in a year with 3 levels to accomplish. Each level is based on a 4-month duration so you can easily complete your plan in 12 months.
2-year Hifz Plan
This is a convenient option for those who can't avail of the first 2 plans. You can memorize the Quran in 2 years by dividing the 30 chapters easily into 24 months. Roughly speaking you will be learning 1-2 pages in a 5-days hifz class.
3-year Hifz Plan
Choose to memorize the Quran in the stretched schedule that suits your routine. Your customized plan will be divided into 3 levels. You will be memorizing half to 1 page daily in a 4-day per-week plan.
All the plans and levels are designed to facilitate students of all ages.
Outcomes of Our Best Hifz Course
Our Hifz program for adults and kids has some amazing outcomes that we intend to achieve at the end of this course.
1- To have completed the whole Quran in the shortest span of time.
2- To have memorized the Quran with tajweed and proper recitation
3- To have a sound knowledge of the Tafseer of each Surah.
4- To participate in all the tests and competitions of Quran memorization.
5- To have revised the Quran or its portions more than 3 times with the tutor to retain the lessons.
6- To have beautified their voices by imitating the recitation of Qaris.
7- To have applied all the Tajweed rules correctly in the final hifz test.
8- To have increased their memorizing ability by following our amazing hifz techniques.
Top Qualified Quran Memorization Tutors
We conduct rounds of interviews to select suitable tutors for this hifz course.
➡️ All the Hifz teachers are Ijazah certified by the world's famous Islamic Institute Al-Azhar University. This gives them an edge over the other online Quran tutors.
➡️ These teachers have memorized the Quran at a very young age.
➡️ They have revised the Quran many times by helping hundreds of students with their experience and unique techniques.
➡️ Our male and female hifz tutors have more than 5 years of online teaching experience for kids and adults.
➡️ Their clarity in speaking English lets them teach Western students proficiently.
Our Best Techniques of Teaching Memorization
We claim to be having the best Quran Hifz school because of our top 8 innovative hifz techniques:
1- Revision: The revision is divided into two main parts. Old revision and new revision.
2- Reciting the lesson loudly: It helps you focus on your tajweed and keeps you away from distractions.
3- Starting with the short Surahs: A helpful technique that gets you in a flow and makes you determined.
4- Keeping the meaning of verses in mind: This helps you when you are stuck somewhere in your memorization.
5- Recalling the lessons all day long: It lets you stay on track and helps to complete your hifz in a short time.
6- Reciting to your buddy: It creates a healthy environment where you and your friend, your partner, or your kids can recite the lesson to each other and help remove the errors
7- Listening to the audio-visual track: It lets you listen to the recitation of your favorite Qari to beautify your voice and perfect your tajweed.
8- Track your target: Keep a daily track record of your Quran memorization progress and keep tracing your target. This helps you stay disciplined and motivated throughout your journey.
Why is our online Hifz Course the best?
Weekly Reports to Track Your Progress
We generate report cards every week to keep an eye on the advancement of every student. The parents of kids and adults are kept updated with the daily learning routine and progress of their children. The errors and areas of improvement are marked in the report.
The Flexibility of Scheduling
Our online Quran memorization course gives students the flexibility to plan their study time. We have dozens of teachers available at different times to make our classes open anytime around the clock!
Hifz Competitions
Our Hifz competitions provide an opportunity for its students to gain more experience, demonstrate their knowledge & skills, and analyze and evaluate themselves.
Affordable Fees & Discounts
The Quran memorization schedule is set at an affordable fee for our students. It is pocket-friendly and helps you fulfill your dream of Hifz Al-Quran.
You will get a discount if you are from Pakistan, India, Africa, and the UK.
Conclusion
No one can talk about the journey until they have experienced it. This journey might be tough and needs patience, but the results are worth the deal. So, avail yourself of our free trial class to see how our Certified Huffaz tutors make the classes work. Enroll with us to Hifz Quran fast with your personalized study plan.
Most Important FAQs