Best Online Quran Memorization Classes in Birmingham
Qualified Tutors.
Mind Mapping.
24/7 Availability.
Weekly Reports.
HIfz Tracker.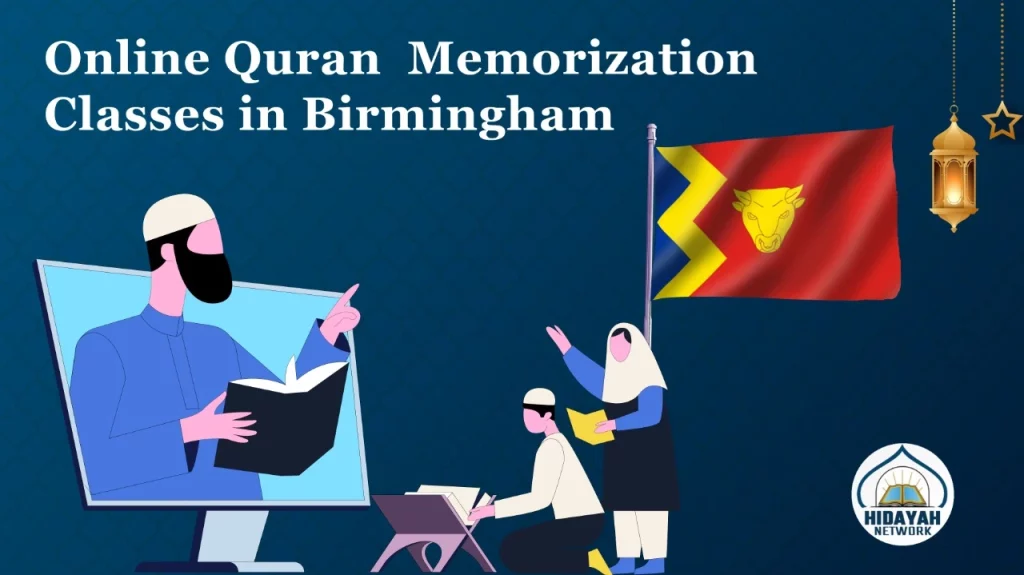 Best Online Quran Memorization Classes in Birmingham
Muslims living in Birmingham are looking for amazing Quran memorization classes that will help them memorize Surahs easily and fast with the help of professional Hafiz teachers. Those who think memorization is not a low-hanging fruit got to know that it has become achievable now.
We at Hidayah Network have created a very disciplined and pragmatic Hifz Plan for the people living in Bramingham with a structured syllabus that will be designed according to your requirements and level. Our qualified Arab tutors are here to assist you in a step-by-step approach to make the lessons super easy to attend along with the contemporary classes or any other task. Best Structured Hifz Course For Muslims In Birmingham
Hidayah Network offers the best Quran memorization schedule  that is designed after having a thorough assessment of your current level. We have divided the curriculum into different levels to help you memorize by achieving milestones.
Our structured course for Muslims of Birmingham has the following plans.
Plan for any Surah

Plan for any single Juz

Plan for 3 Juz of your choice

Plan for 6 or more Juz of your choice

Plan for the whole Quran.
These structured plans are designed according to your classes per week and the duration of lessons every day.
Our Birmingham Online Quran Memorization Courses
You can become a Hafiz by enrolling in any of the following Hifz Programs.
As the name hints, it is a lengthy program for those who want to memorize Quran in one year or 6 months, by getting an extensive schedule.
Why not let kids commit Quran to their hearts by memorizing any of the desired portions or the whole Quran,
Not only males but females living in Birmingham can get benefitted from the Quran hifz classes that is open for every age group.
This is another rigorous course to reach the Ijazah milestone by memorizing Quran even in 4 or 5 months with extra hard work and dedication.
Facts about Hidayah Network
How do our Hifz Classes work?
The Hafiz teacher, who has an experience in this journey will make things easy for you by giving you an idea of how it works.
Follow this checklist and get on board with us to start the classes.
Book a free trial to hire the teacher of your choice.

Get assessed to let us know your level.

Opt for the number of classes per week.

Opt for the duration of your classes.

Get a customized Hifz Plan of your choice.
The tutor will follow the below-mentioned pattern of teaching Hifz.
Mind mapping of the lesson.

Listening to the audio of the verses.

Practising the verses by reciting after the teacher 7 to 10 times.
Once you have a collection of verses in your memory then you will revise them every day with this pattern.
New verses

Old revision (the verses that are 2 or more weeks older)

New revision (the verses that are days older)
We aim to provide our services to all the Muslims living in Birmingham to help them get connected to the book of Allah and get rewarded for their hard work in this journey. You are just a few clicks away from your free trial class to decide on your own.
Why Enrol In Our Quran Memorization Program
Some key points make us prominent among so many other hifz schools.
Our Qualified Quran Tutors.
We have very defined selection criteria so that only the best ones are taken on board. The following factors are considered for the hiring process.
They are Native Arabs.

They are qualified from prestigious Islamic Universities and own an Ijazah Degree.

They have years of experience in making students memorize Quran efficiently.

They are well-equipped with the latest trends in teaching hifz.

They have memorized Quran in a short time.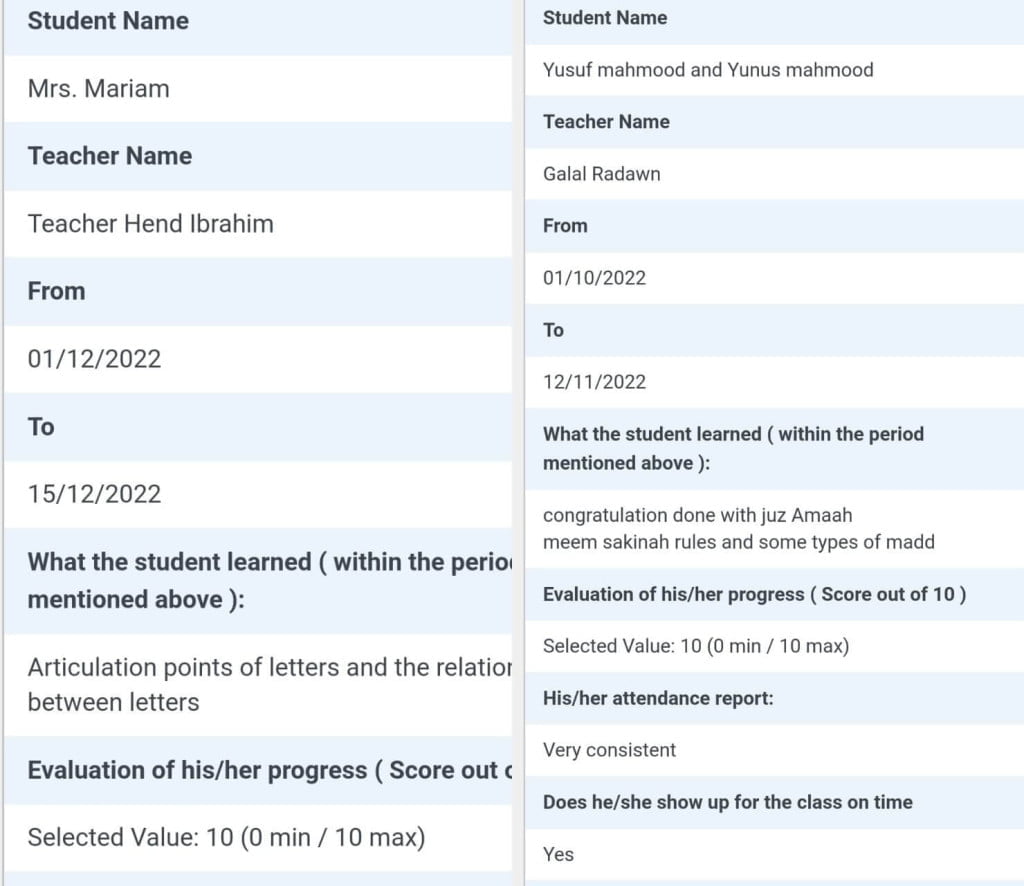 Report card after every 2 weeks.
Our report cards are meant to make you memorize Quran and never forget it. We give you the following checkpoints in the card to work on and then come back with a bang.
Repeated errors in the lesson.

Errors in the pronunciation of any alphabet.

Tips to overcome the hurdles.

2 weeks lesson planner to buckle yourself.
British students can easily enroll in this program as we are available 24/7. We have a bunch of professional tutors who are available at different times to cater to learners from the West. If you have to attend your school, office, or any other work, you can set a time for these classes in your free time.
Hifz Tracker to check your Progress.
We provide a unique tracker for your hifz plan. It is meant to keep an eye on the progress from time to time. Each Juz has a separate tracking sheet that is provided for free to mark or color the verses you learn every day. 
It works as a motivator for kids and adults too get benefitted from it by checking on their learning capacity
Mind mapping before learning.
This is an amazing feature applied by our top Hifz students from Birmingham. Mapping is done to give an idea about the following things.
The theme of the Surah you have to start learning.

The subdivision of the topics discussed in the Surah.

The meaning of Each verse.