Best Online Hifz Classes In the UK
If you are unable to go to a physical class due to any reason, consider taking a virtual class with only the one platform that is outstanding in every single feature they provide. The ultimate Hifz aim is only achievable if broken up into smaller goals that are reached through a structured and well-designed plan. Also, continuous progress tracking is required to keep a deep check. 
We at Hidayah Network proudly present very unique online hifz classes in the UK that are backed up with features like a tailored plan, report system, competitions, and much more. Our eminent tutors are hired from Egypt to let you have a first-hand experience of memorizing the Quran online from a native Arab. Well-Structured Memorization Classes for Muslims In the UK
To not let students leave their hifz journey in the mid, we provide the with a well-structured plan of what and how they will learn. 
Firstly, we ask their will about what portion they want to memorize.
Secondly, we break it up into levels and milestones systematically.
Thirdly, a planner is formed by keeping the number and duration of classes in mind.

Not only for adults but also hifz classes for kids are provided with a structured plan so that everyone can memorize in a step-by-step way easily.
UK Online Quran Hifz Courses
Our variety of Quran courses is available in the UK to let you opt for.
It is a rigorous course that helps you complete hifz in a short time with a lot of dedication and hard work.
This program is designed in a level form to engage kids in the lessons happily. Kids from 5-16 can enrol in this course.
This course is for 16+ who can spare 45 or above minutes for each hifz class. A structured plan with full-time supervision is provided too.
Quran Hifz Revision Online
You can opt for this course along with your memorization. It is designed to help you review the learned portion to make it perfect in your memory.
Facts about Hidayah Network
Outcomes Of Our Memorization Classes Conclusion
Before initiating any of the hifz courses, we chalk out some outcomes that are supposed to be achieved successfully.
✅To make students memorize Quran with proper Tajweed.
✅To recite Quran beautifully like non-Arabs.
✅To review the hifz portion successfully.
✅To understand what they are reciting.
✅To never let the memorized verses escape from memory.
Why Enrol In Our Quran Hifz Program
The top 5 main features of our online Quran hifz classes are what make us prominent in the UK.
Our Qualified Quran Tutors.
Only experienced huffaz are taken on board for this program with the following traits:
Are native Arabs who can teach the exact Arabic accent while making Muslims in the UK memorize the words of Allah.
✅Are Ijazah certified and graduated from any reputed Islamic university.
✅Have a very good command of English and can speak clearly to make the students from the West understand easily.
✅Have already conducted a Quran memorization course virtually and have an excellent rapport among students.
✅Are creative in devising new methods of hifz if the students are not showing progress.
✅Are very proactive in handling kids in online sessions.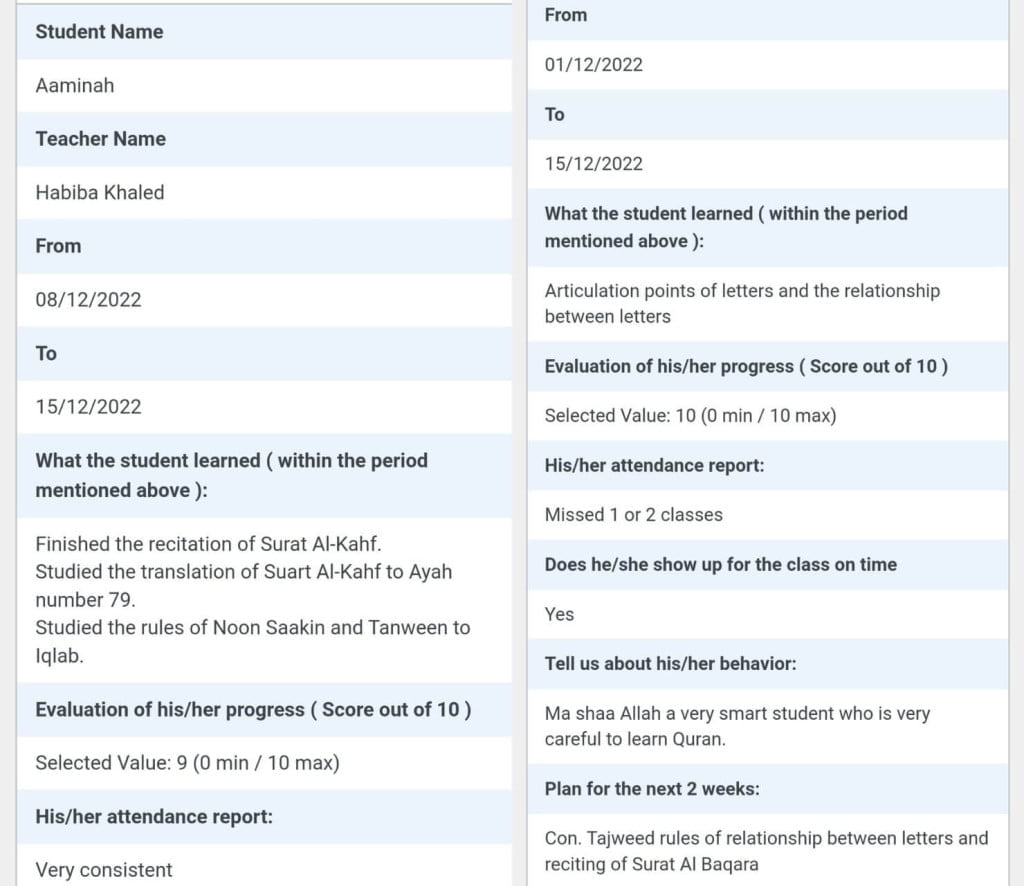 Evaluation Report Card After 2 Weeks
The memorization lessons are successfully learnt and the target is achieved timely in our online hifz course because of our strong evaluation system. We send a report card after every 2 weeks in which we tell about:
✅ The tajweed mistakes that need more practice.
✅The errors in the hifz lesson and tips to make them perfect.
✅A 2-week planner to give an idea of what is coming up next.
Time zone is not an issue with us! You can opt for any of the hours that are convenient for you and we will provide you with a tutor. We have a good number of teachers available to teach students in the UK.
Hifz Competitions and Quizzes
We break the monotony of the class by arranging hifz competitions where students are motivated to revise and practice more passionately. Each student is given an account to solve more than 500 quizzes to self-check their memory.
Mind Mapping Before Each Lesson
We won't encourage rot learning where students never know what they are reciting. Our teachers make a mind map of how to explain the main theme and the overall meaning of the Surahs being memorized.
The theme of the Surah you have to start learning.

The subdivision of the topics discussed in the Surah.

The meaning of Each verse.
We try our best to help the students in the UK enrol in hifz classes that are unique in every regard. Avail of our 2 FREE trials to see how these sessions are carried on. We hope to have you on board with any of our hifz courses.
The theme of the Surah you have to start learning.

The subdivision of the topics discussed in the Surah.

The meaning of Each verse.