Best Online Quran Classes In UAE
There is a large number of Muslim community residing in UAE who wants to learn the Quran from Arab teachers to have the same accent as natives. Whether kids or adults, male or female, everyone is looking for something really unique.
After successfully delivering Quranic courses in Western countries, we have brought online Quran classes in UAE for the 1st time with spectacular features like; your own study plan, evaluation, reporting, quizzes, and competitions, etc. Hidayah Network always looks forward to bringing something different from its competitors so that you can enjoy a variety with us.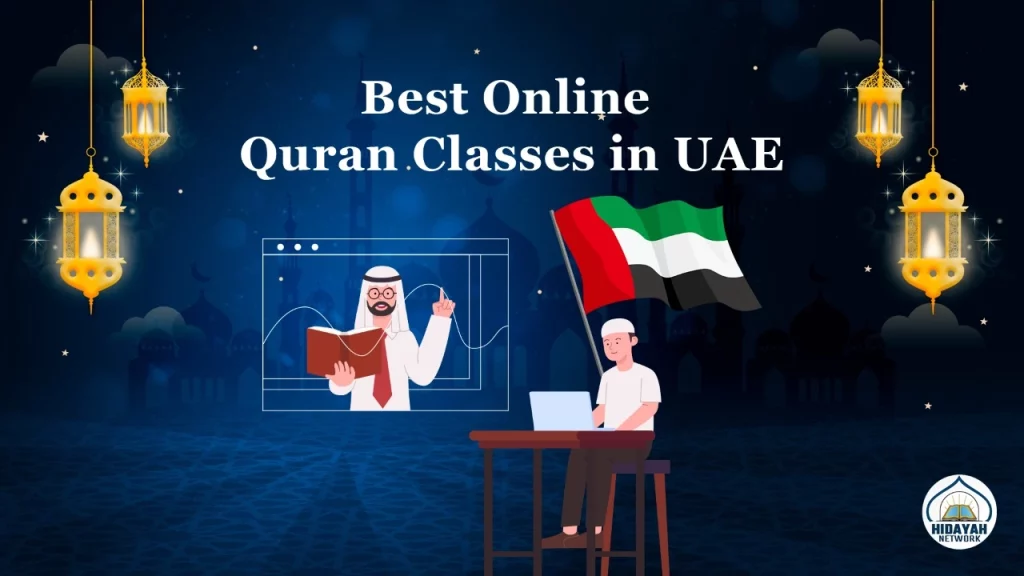 Well-Structured Quran Lessons For Emiratis
We don't ask to learn all that is scheduled in the course line. Rather, you can get a structured plan for all the Quran courses. Whether it is Hifz, Tajweed, or Recitation. We have levels in each program that are suitable for all. 
The syllabus that you have chosen to learn from us will be broken down into small steps so that you can reach each goal easily.
For Hifz, we devise a structured plan for each juz.
For Tajweed, we have 3 levels plan (Basic, Middle, Advanced)
Our Various Quran Courses
You can become a Hafiz by enrolling in any of the following Hifz Programs.
This is again for those who are new to the Arabic language. Qaida learning will bring you to the point where you can easily recite Quran with basic Tajweed.
If you are going to start Quran learning to focus on improving your recitation then this is the suitable course. It stresses on beautifying voices through repetition and lets readers read Quran fluently and smoothly.
You will learn all the rules in 3 levels of Tajweed. There is no age limit for this course. Only you need to have some prior knowledge of Tajweed.
It caters to all kids and adults with amazing Hifz methods. You can learn the whole Quran or any portion of your choice.
Facts about Hidayah Network
Why Enrol In Our Quran Programs?
Here is what makes us uniquely different from the rest in online Quran learning programs. We work on minute details that are usually ignored elsewhere.
Although there are many online tutors available worldwide, we have chosen a few after strict scrutiny based on the following criteria.
✅They should be native Arabs and must be exceptional in Intonation.
✅They should be Ijazah certified from a renowned Islamic University (mainly Egypt).
✅Must be Huffaz with more than 5 years of experience if hired for Hifz courses.
✅Should be fluent in English to teach students easily.
✅Must be flexible in learning and applying new techniques to help give 100% results.
✅Have positive reviews from ex-students taught online.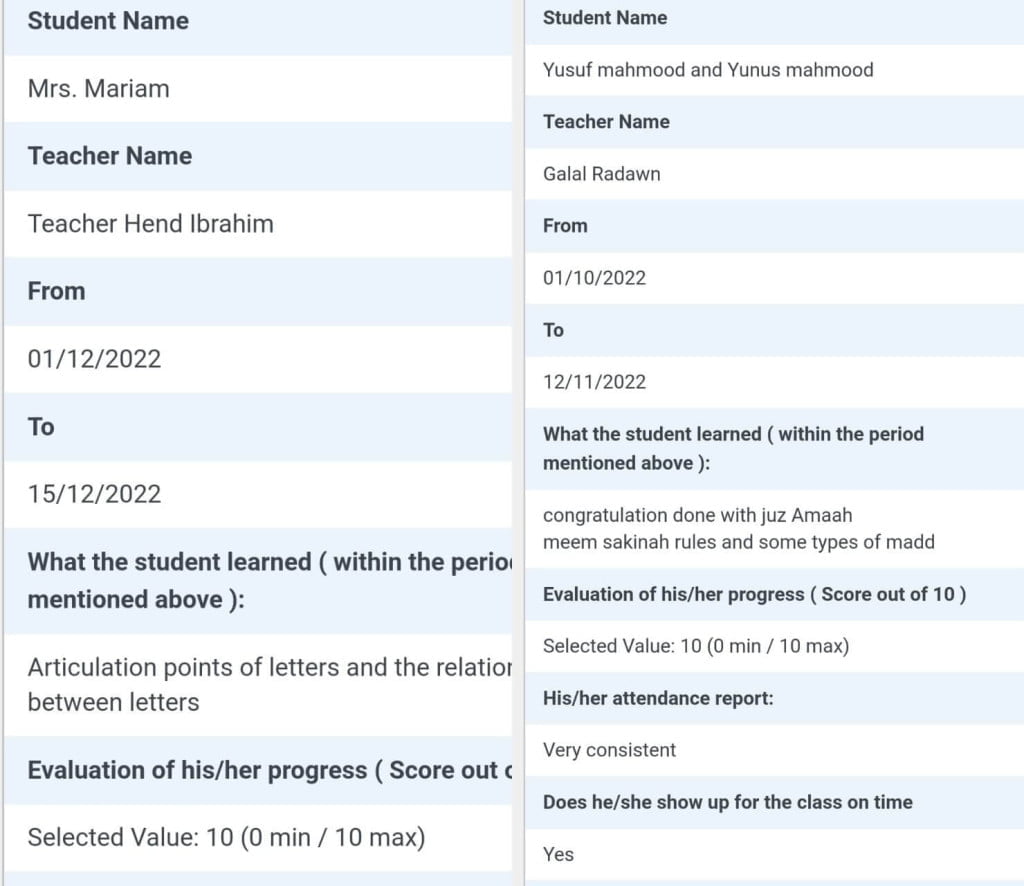 2 Weeks Report Of Evaluation
The appointed teacher will evaluate you in every class and will generate report cards to highlight the main points that need attention.
✅Errors you are frequently doing in your Quran Hifz lessons.
✅Mistakes in Tajweed and Makharij
✅Issues regarding behavior or regularity
✅Planner for the next 2 weeks
Now you can enroll in any of our Quran courses at the time of your choice and ease. Our teaching team is available all the time to cater to your requirements.
Hidayah Network arranges competitions for students to let them gain confidence in showcasing their abilities. These competitions are currently held intra school and we aim at taking it beyond too.
For the 1st time ever, accounts are allotted to students that have 500+ quizzes of different Quranic topics to be solved. No one else offers such an amazing and fun-filled facility.
Mind Mapping of Each Lesson
This is a different way to attract users to enjoy Quran learning from a different angle. Our teachers make a mind map of every single lesson before teaching. Some of these includes:
✅Examples and stories to be quoted.
✅Practical instances from Quran in the Tajweed course.
✅Points to be elaborated in Tafseer.
We are eagerly looking forward to facilitating as many Muslims in UAE as we can. Grab a FREE trial with 2 different teachers and see how the classes are conducted. Enrol in any of the Quran courses now to enjoy a discount.