Hifz Quran is opted by those devoted individuals who are keen to dedicate themselves to the book of Allah. To start this task you need to look for the best online Hifz classes where you can be catered with special features and facilities throughout the program.
Hidayah Network brings an amazing and fully-features course that will be conducted by the certified Huffaz to help you complete your memorization easier and faster. Our structured plan for Hifz is another best thing to offer, which facilitates memorizing the Quran according to your goal, needs, and requirements.
Well-structured Plans in our Hifz Program!
Even though our teaching schedule is based on students' capabilities and mental level, still the rough estimate for Whole Quran Memorization is between 10 to 37 months.
The plan is customized according to how much he does per day and the number of classes. For instance: Our plans to memorize Surah Al-Baqarah of the Quran are customized depending on your ability to finish this surah in 2 to 5 months.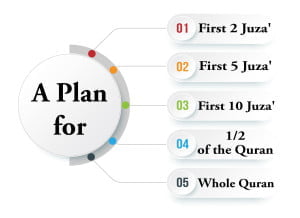 The Teachers email the calendars hyperlink to students. And it does wonders like they stay organized and students come prepared for each Online Hifz Class.
One thing you may notice! There is no solid rule being imposed on all students. Definitely, it's a ridiculous thing. We make a personalized Hifz plan for each student after figuring out his level and capability.
We take into consideration the student's life schedules in order not to overwhelm them with too much homework! Since oversaturation may lead to students being fed up halfway.
Highly Qualified Arab Huffaz Tutors
This Course is made easygoing and motivating. Our tutors evaluate the mental level of each student's Memorization ability before starting the formal classes.
Yes, but how do you believe us? By getting free Trial classes with 2 different Hifz teachers.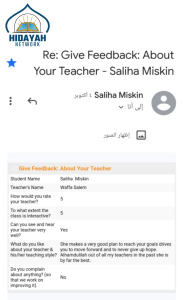 ✓ Ijazah Certified teachers with 5+ years of experience. The Quran Memorization Teachers have graduated from the world's renowned top Islamic university i.e., Al-Azhar university.
✓ They are all Hafiz; they memorized the Quran at a very young age.
✓They helped so many Non Arab students to memorize a big portion of the whole Quran online
✓Our teachers are qualified to teach our Memorization Course students after a long trial of selection tests.
Not just a simple hiring method!But they are qualified to teach you after selection from a huge pool of candidates. Not just that they are trained according to the modern era needs to meet your high expectations.
It is inevitable here that you get the prestige to memorize the Quran through our structured online Hifz course in a very knowledgeable and determined environment.
How Do Our Teachers Prioritize Their Student's Values?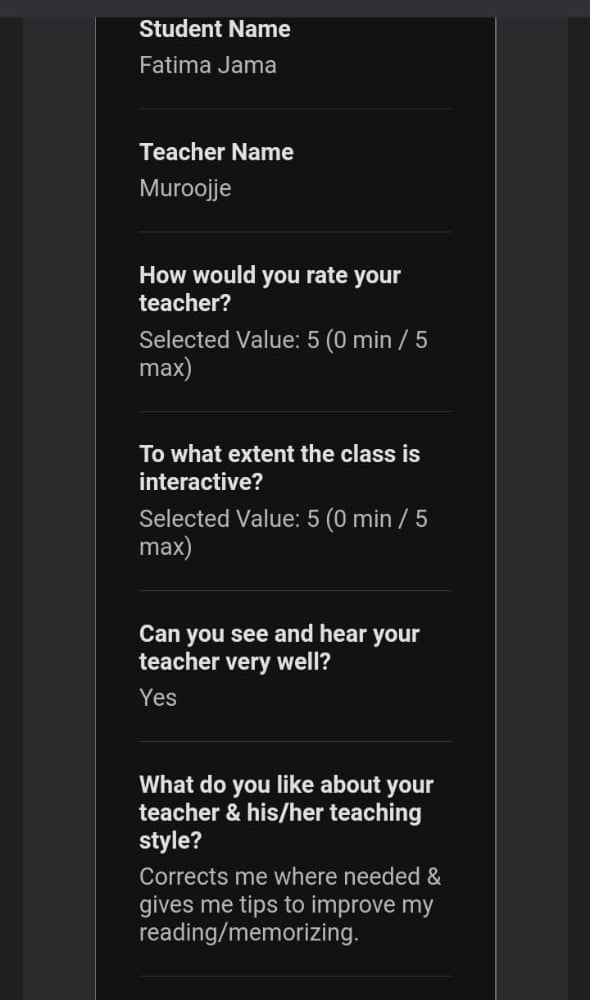 Our Tutors are not just polite to students but also keep in contact with their parents to let them know where their child is lacking or progressing.
Students will get a daily score out of 10 after each Quran memorization class as a sort of encouragement and a way to track their progress.
Supportive and thinking at the level of students so that they understand the Hifz lesson better. They correct your pronunciation and recitation in a melodious tone.
The Smart Strategy for our Quran Hifz Classes!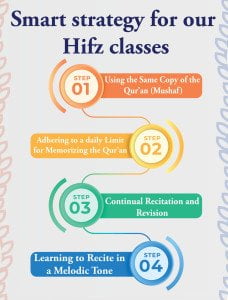 What are our smart strategies for Quran Memorization Classes?
⏵ Using the Same Copy of the Qur'an (Mushaf)
⏵ Adhering to a daily Limit for Memorizing the Qur'an
⏵ Continual Recitation and Revision
⏵ Learning to Recite in a Melodic Tone
There are many others too, and you will come to know them when you practically take our Online Quran Memorization classes.
There are many others too, and you will come to know them when you practically take our Online Quran Memorization classes.
Read before class

Read the Lesson to be learned in class, Pre hand. This way at least you know the target you are trying to accomplish.

Listen, Read, and Hifz during Class

Learn the Lesson in your Online Hifz Classes with pronunciation and proper Listening methods in the class.

Recite it 3 times in front of the Tutor and let the tutor track your mistakes

Adopt at least 1-2 Hours of Routine to Memorize the Quran in Quality.

Daily Revision

Reciting Hifz Lesson the Next Day in Class.

Revision in Daily Prayer

After Fajr Bulk Revision

The Teacher helps to record your mistakes and correct them.

Weekly revision

Revision each week, One day each week where bulk revision of What you Memorized is done.

Monthly Revision

Revision Each Month in which you allocate some fixed days for Bulk revision of what you previously Memorized from the Quran.

Read Out Loud, pointing and looking inside the lines, and then read from memory.
Other Amazing Features of This Memorization Course
1- 24/7 Flexible Scheduling
Do you have a busy schedule?
No worries now! All you need to do is to enroll in our Quran memorization classes, and just memorize Quran online anytime you wish to!
Our students are given freedom in how, what, when, and where they learn.
Our Quran Huffaz tutors use Google Calendar to create and share a class calendar with each student. This keeps our students informed about the class, duration, and important dates.
2- Enhancing Your Hifz with Exams and Competitions
Hidayah network keeps note of every single step of its students by:
Monthly quizzes
Objective mastery percentages
Homework turns
Unit test
Proficiency levels checking
Behavior in exams
3- Reward Systems to Motivate Students
Our talented management team has developed a highly monetized and motivating reward system for students:
• Getting the students' work on display
• Rewarding them with Leadership roles
• Rewarding with top Badges
• Letting the student's digital reward tags with short quizzes.
• Digital stickers
• Contributing to virtual classroom playlist
• Give them a social media shoutout if they agree to it.
• Sending them ebooks of appreciation
• Sending them Appreciation texts with gifs and motivating comments.
4- Very Low Fees; Best Value for The Best Price
You get these High-Quality classes on a minimum budget. Not just that, if 3 members from the same family enroll in our Quran memorization classes, the 2nd and the 3rd student get the discount. And the discount goes on increasing with more members.
Not only that, but We also offer a very reasonable price among all other Islamic Education platforms. You can literally compare our prices with others and you will be amazed to see the difference. We offer discounts for a limited time so enroll now in our Course to get the best discounts available
Weekly Progress Reports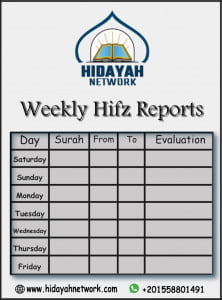 In our online Quran Hifz school, Most parents love to get regular feedback about their child's progress. We personally send weekly Quran memorization reports to students and their parents through emails. We provide reports in our Hifz classes for adults regularly too in order to motivate them!
Our Professional Teachers establish contact with the parents and give initial feedback by designing a special system for notifying them about the child's progress as they get to know their child better.
A weekly report also lets you analyze yourself. Where do you stand? Our tutors personally help students to understand which area needs their attention more and in which area they lack and need to improve.
Hifz Quran Online With Rare Technology Tricks
Following are the modern technology methods used in our Quran Hifz school:
Best Interactive Quran Memorization Quizzes
We use the method of Recognition, Recall, and Relearning, where we prompt you to retrieve the information from your memory by embedding regular Quran Memorization quizzes into the schedule.
We help you recall the previous lesson either the names of the Surahs or the Verses, you Memorized diligently. Since the errors students make in the quizzes and then explain the correct answers, it helps to rebuild and recall the core concepts and Names of the surah and the verses.
Kids Can Have Fun in Their Classes!
Since students love friendly competition with their classmates, we have created unique learning games to let them have fun. We create fun review games that feel new and exciting. Especially the young kids! They get a better grasp of the Hifz lesson with such fun activities. Join the best hifz classes for kids with Hidayah Network.
Slideshow Presentations With Multimedia
We don't believe in only text presentations anymore. The students need to be captured by the colorful addition in multimedia presentation and we pridefully do it for them.
Few examples of multimedia elements we include in your classroom:
Colorful Images
Short video clips
Graphs
Gifs
Animations
Sound Tracks ( Surah Recitation styles)
Get Your Lessons Recorded!
We know that Watching videos helps in remembering key concepts longer than reading. We record digital lectures with whiteboards, classroom activities, and presentations as videos. The Recorded lecture videos are provided to them too on the spot. They share them with the class via Google Classroom, G Drive, or YouTube right away.
It resonates with visual learners, allowing them to learn at their own pace. Besides, Teachers establish a deeper connection with students and comprehend clarity through Lecture videos.
How to Memorize The Holy Quran With Hidayah Network?
1- Fill out our Free Trial form to have a trial class for your 100% satisfaction.
2- We will contact you shortly and give you the teacher's Zoom link ( After you download Zoom ).
3- Give us detailed feedback about your free trial Hifz class.
4- Choose any of our 12 pricing packages and enroll in our classes as soon as possible.
Bonus Tip:

The Effective Tricks to Memorize Quran
We have found these personalized tricks to let you Memorize the Quran online effectively.!
★ Have a pure intention to memorize Quran
★ Set a proper Quran memorization plan and goal
★ Choose a proper time to Hifz Quran online
★ Develop memory skills as you go
★ Get a professional Quran memorization Tutor
★ Practice consistently by keeping the recent lesson learned, close to you.
★ Try to memorize early in the morning because your brain is fresh and you will be able to memorize more easily.
★ Repetition works wonders, repeat the verse/ page unlimited times until it's stuck to your head.
★ Listen to the Surah you were memorizing by your favorite Qari.
★ Recite what you have memorized to others and in prayers.
Conclusion
To make your Hifz dream come true, you need to avail yourself of our free trial class to see how this program works under the supervision of very reliable and qualified tutors. Your Quran memorization journey is surely going to be easy and successful with us. join if you think we are the best ones to start off with.
Frequently Asked Questions