How to Read and Learn Quran With Complete Guide
If you don't know what steps should be taken, what to learn first, what comes next, and what kind of structured programs you should be following in order to learn to read Quran online, then you have to set up a goal to learn and then being able to read the Quran fluently at the end of the day.
So, you have the most practical tips on how to read and learn Quran in the following paragraphs. In addition to knowing what courses you need to take in order to read Quran fluently
So, let's get started!
1-

Learn How to Read the Arabic Basics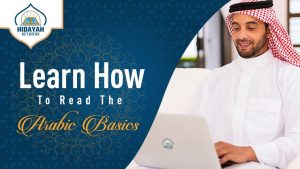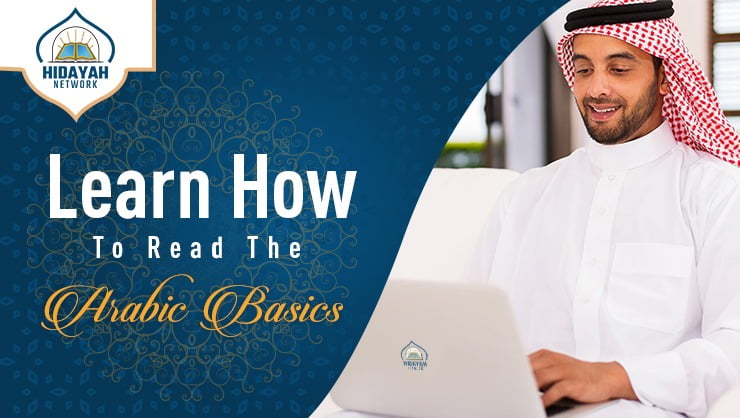 It cannot be possible to be able to read Quranic Arabic until and unless you learn how to read Arabic from scratch. That means you are supposed to read letters, words, and sentences that are the foundations of Arabic reading. 
Hidayah Network great experts designed amazing structured Arabic reading plans (Quran for beginners).  They use noor al-bayan and al-Qaida an-nooraniya to help adults in Arabic read accurately and fluently in only 20 hours, and kids in only 25 hours.
Throughout the whole plan, we try to include many words and sentences from the Quran to help you get used to the way the words are written in the Quran.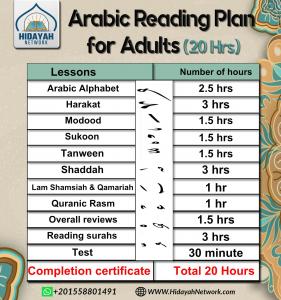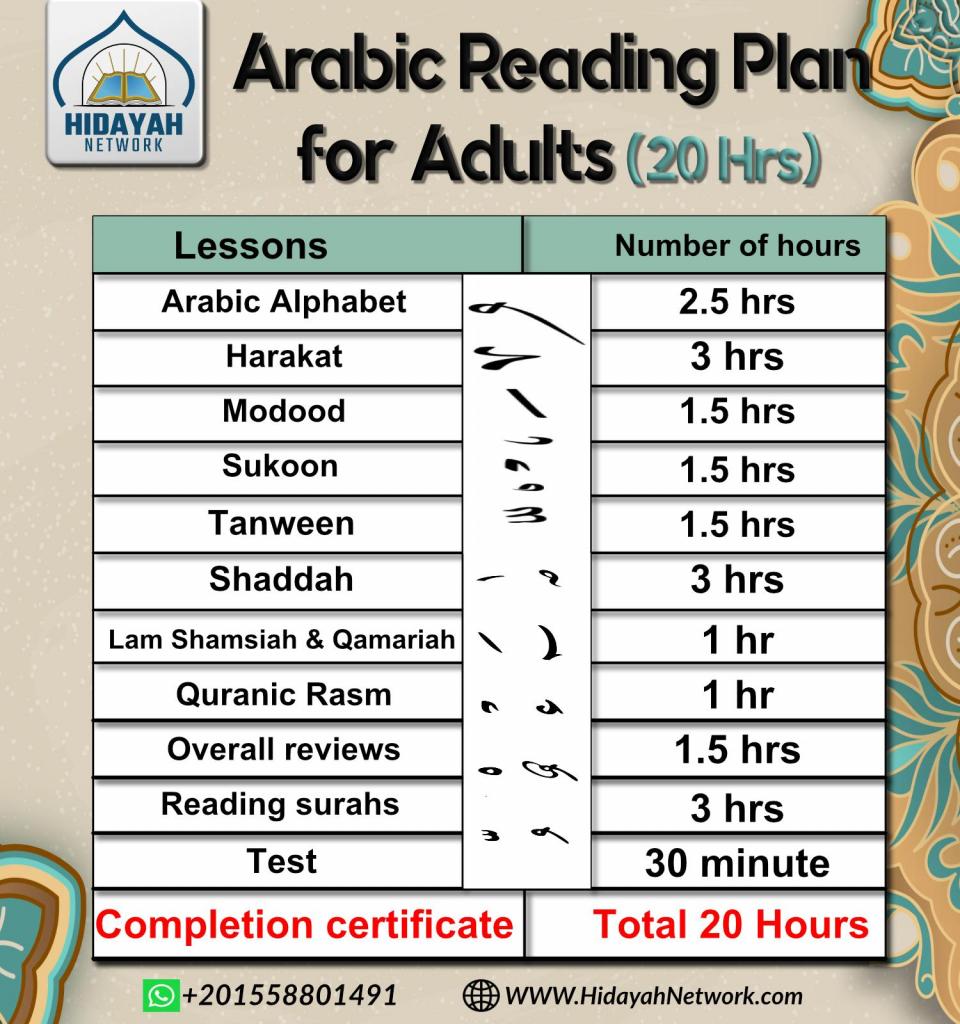 All of that can help you learn how to read the Quran with ease and comfort in no time. So, what are you waiting for? Just visit our Online Quran for beginners course and start this amazing journey today.
2-

Best Books to Learn how to Read Quran ( Level 1 )
We are intended to improve the Quran reading capabilities of our students. Therefore, we have developed Noorani Qaida classes for kids and adults to finish Qaida Noorania or Noor Al-bayan with us.
Qaida Noorania or Noor Al-bayan are a part of our Quran for Beginners course for those who are intending to read the Quran from the very beginning.
These books consist of Arabic words, Quranic verses, and Tajweed rules. That means, if you finish this online Quran learning course in 20-25 hours, you will be able to read any Arabic text fluently. Qaida Noorania and Noor Al-bayan are two different books for the same course. 
There is no doubt that after finishing this Arabic Qaida, your pronunciation of all Arabic sounds will be accurate. Thus, you can register yourself today for our online Quran for Beginners best-structured course and experience and Learn How to read Quran tutors brief you.
Believe me, there will be no difference between your Arabic reading and native Arab reading!
3-

How to read unique Arabic Sounds correctly?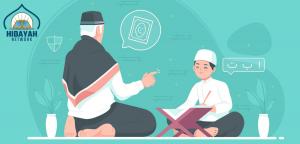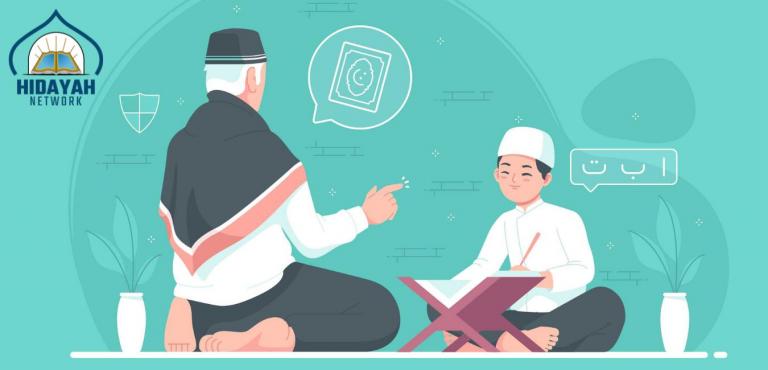 Are you facing difficulty to pronounce the unique Arabic sounds correctly?
Well, there is something that might help you out in this regard. Yes! Our professional Quran tutors will surely explain in our course how to pronounce each Arabic sound perfectly with amazing techniques like the 3D version, showing every single letter, and how to pronounce with the help of pictures.
Our online Arabic tutors use Qaida Nooranyyah to teach Arabic words and letters along with online Tajweed classes (pronunciation). That's the way the online Quran tutor ensures that students ought to pronounce those letters naturally. The students copy the way the Arabic teachers pronounce the letters.
This is how you not only Learn How to read Quran the complete basics of the Arabic language easily but also will be able to learn Quranic Arabic by witnessing practical examples.
4-

How to Excel at Basic Arabic Reading Quickly?
Being fluent and confident in Arabic reading is not an easy task. However, we have made things possible just for you via our online courses. That means you can access and manage your classes from anywhere in the world.
For instance, Arabic is not your first language, so how to excel in reading Arabic in a short period?
The answer is simple! Firstly, our structured plans and visual materials can help you out in practice being at home. Secondly, try to copy the way the native Arabs read the words naturally by learning in one-to-one Quran classes with native Arab tutors. 
In our Quran for beginners course, you can excel at the basic level of reading Arabic by learning Qaida Nooranyyah or Noor Al-bayan in quite a little time.
5-

How to Recite the Quran Fluently and Easily?

Who doesn't want to recite Quran fluently? If you want to be fluent and proficient in Quran recitation, then you need to follow these practical tips to read Quran;
1) Learn the letters, revise, repeat, and practice the sounds of each letter well. This understanding and practice will lead to greater fluency and better dialect in Quran recitation.
2) Learn how to read Arabic following tajweed rules. Learning Tajweed rules will aid you in an extraordinary improvement in Quran recitation and increase fluency.
3) Knowing when to rise and fall of sound/voice is essential while recitation. Therefore, Learn How to read the Quran using intonation to achieve fluency and perfection goals in your Quran recitation.
4) Learn how to maintain the quality of recitation by joining high-Quality Quran classes for adults or kids. Take it slow and read small verses little by little rather than taking it fast.
5) Repetition significantly increases fluency and adequacy at pursuing the Quran. Learn with a Tajweed tutor and do it multiple times a day. You will absolutely witness the increase in the fluency of your Quran recitation.
6) Record yourself while reciting and then play it back to understand your mistakes. Furthermore, compare your recording with any Sheikh from YouTube.
7) Hire a skilled tutor with efficient knowledge of tajweed and the Quran. A tutor can help you refrain from mistakes and lead you on how to be fluent in Quran recitation at a small cost.
Hence, following these tips and tricks, you can increase the fluency of your Quran recitation and make your way to paradise.
6-

How to Recite the Quran Beautifully with Tajweed?
We know that you are familiar with the importance of tajweed in Quran recitation. But, the difficulty is how to implement the tajweed rules to learn how to recite Quran beautifully.
Hire the best online Learn How to read Quran teacher, start with Qaida Nooranyyah, pay attention to Quran reading rules, and follow the tajweed rules.
Our native Arabic tutors help you in a great friendly manner via our best-structured courses. That means, it becomes easier to understand the tajweed rules in no time.
After you get familiar with the words and letters' tajweed, you start reading Quran beautifully with tajweed without mistakes. As Quran says,
ورتل القرآن ترتيلا
"And recite the Quran with measured (correct pronunciation) recitation."
Thus, book your 2 free trials today with us and learn how to recite Quran beautifully with tajweed from one of our best Quran teachers.
7-

What is the Best Structured Course for Reading Quran?
Looking for an online Quran course and want to read Quran fluently?
Alright! Here is an incredible idea for you. Hidayah network now offers the best-structured Quran courses where you not only Learn How to read Quran but also learn how to read Quran fluently with tajweed.
Our Quran for beginners course is the best-structured course for reading Quran fluently so far. This course certainly helps you to understand the pronunciation of Arabic sounds by our best Arabic tutors.
Moreover, the best-structured Quran for Beginners course qualifies you to read the Quran in a very simple manner while accomplishing tajweed for beginners.
It will definitely help you to become more fluent when you start reading the Quran.
Bonus tip: Learn Arabic from Amazing Native Arabic Tutors
We know that choosing the best tutor to Learn Quran recitation is thus as important as acquiring the Arabic reading fluency to read Quran correctly. 
Therefore, Hidayah network, an online Quran academy has hired the best native Arabic Quran female tutors and males who are not only certified and experienced but also highly professional. 
We have picked only renowned Arab Quran tutors from Al Azhar University, Egypt as they are very well-trained. They also have developed the best-structured Learn How to read Quran courses and plans.
These Arabic teachers online can also teach non-Arabs by producing Arabic reading activities, using Qaida Noorania and Noor Al-bayan, and engaging the class with fluent English speaking abilities.
Thus, go and grab your slot now at the basic level of Arabic reading!