To instill love and to understand the meaning of the Holy book Al Quran, we bring another incredible course "Online Tafseer classes".
The Muslims from around the world can join to learn the detailed meaning and explanation of the Holy Book
1- The main components of our online Tafseer classes.
This online Tafseer course is designed for Muslims who have just stepped into the learning of the Quran and want their families to understand the Quran.
If you live in a non-Muslim state and want to have a sound knowledge of your Deen, Islamic values, wonderful Islamic history, and the meaning of the verses revealed, then this is the best course for you.
• The aspects covered in each of our Quran Tafseer classes.
We have skillfully managed to cover the important aspects in our online Tafseer classes with various helpful techniques.:
• The cause of revelation of each Surah.
•The main theme of each Surah.
• The importance of the Surah.
• The time and place of revelation.
• The various causes of revelation.
• Lessons derived from each Surah.
• How to implement the Tafseer lessons for character building.
• 4 levels of our Quran Tafseer course
→ Note: You are free to choose any surah that you would like to understand
There are 4 main levels of this Quran Tafseer course:
1- In level one you will learn Tafseer of Surah Al-Fatiha and Juzz Amma.
2- In Level two you will learn Tafseer of Juzz Tabarak.
3- In Level three we will learn Tafseer of Juzz Mujadalah
4- In level four you are given the option to select any Makki or Madni Surah you like to understand. (Surah Al-Baqarah, Al-Nisa, Al-Yusuf etc).
→ Check out How we can help you understand Quran with this online Tafseer course.
2- Learn Quran Tafseer online with our best teaching methods:
The syllabus will be covered with the help of the following techniques. We keep the fact into our consideration that with time, old teaching techniques are fading away, letting new and unique styles take place.
Moreover, these techniques are applied for the best results to ensure that the Tafseer lesson taught has a sound effect on kids' and adults' minds and hearts.
Slideshow and infographics to simplify each Surah.
Our teachers show a slideshow of pictures and use infographics to help students understand the facts and figures easily. It is used to summarize the main theme of the Surahs.
This technique is workable in all the lessons where details of surroundings, the total number of people, and the area are taken into consideration.
We offer Islamic classes for kids to learn much more about Islam.
Narrating Islamic Stories for an explanation.
Keeping the fact in mind that Quran itself is full of stories. We prefer narrating stories to make the topic easily understandable. When the Tafseer of surahs is taught, it is supported by the stories from Quran or the stories related to others.
Activities and quizzes after each Tafseer class.
Our online Quran Tafseer classes are conducted with the help of activities and quizzes. This technique makes the class fun-oriented and enjoyable for kids and adults. The activities include:
• Drawing
• Tracing
• Matching
• Coloring the right answers
• Filling in the blanks with details
• Choosing correct answers
• And puzzles
So Interactive Online Tafseer Classes for kids & adults
An authoritative class has no visible outcomes. That is why we prefer interactive sessions for kids and adults to learn Quran with Tafseer online.
The teachers let them participate and give their suggestions and arguments related to the topic. This lets them think critically and analytically.
Learn Quran Tafseer Online Effectively with Presentations.
After the completion of each surah, the students are assigned a topic related to the theme, important event, time, place, and causes of the revelation of the Surah.
They are supposed to prepare the presentation and show it on the screens. This helps everyone revise it in quickly mode. Other strategies are also planned where the students are supposed to narrate the story, explain the ayah, refer to the actual incident, etc.
Printable Worksheets for this Tafseer Course.
We provide printable worksheets after every lesson to let students solve them. It is meant to be a reinforcement of the lesson. The students are evaluated by objective type of questions just to review the outcomes of the lesson.
Making Tafsir Al Quran Colorful.
All the topics that are supposed to be covered in the online Tafseer course are made colorful to build the interests of kids and adults.
Must read: 10 reasons why learning Tafseer is important
3- Highly qualified Native Arab Quran Tafseer tutors:
We have selected one of the best teachers to deliver our online Quran Tafseer course.
1- These teachers are highly qualified with a degree from the famous Al Azhar University.
2- They have years of experience in teaching a variety of Islamic courses online.
3- Our professional native Arab tutors are fluent in English and are capable of conducting Online Tafseer classes in English professionally.
4- Our teachers have been through many rounds of interviews to get selected for this Tafseer Course. This makes them competent enough to teach Tafseer the Quran.
5- Our talented teachers have done courses on Tafseer from different scholars and have a strong grip on their subject.
6- They are well-trained to explain the Tafseer lessons engagingly, with their innovative techniques that are really interesting.
7- To make the lessons understandable, the teachers will start with the meaning of the Quranic Arabic words by telling the root letters, followed by the meaning of the whole sentence, ending up with the meaning of the whole surah.
Note → We hire both male and female Quran teachers for Online Tafseer classes for your convenience. If you want a gender-specific tutor, it's not an issue with us.
→ Join our Online Quran Hifz course to memorize Quran in a short time.☻
4- 9 Wonderful Features to Learn Quran Tafseer Online Effectively:
Some salient features make our Online Quran Tafseer classes stand out from the rest. These amazing features are:
Our Online Tafseer Classes are so Engaging
The main feature of this course is that we make the class engaging and effective. We use questioning, storytelling, brainstorming, hinting, and guessing strategies to keep our students' interests intact.
Highly Affordable Fee to Learn Tafseer Online.
We make sure to provide very affordable pricing packages to help you learn Quran Tafseer online. A discounted package is available for families enrolled in our group classes or other courses.
24/7 Availability.
This is good news for those who have issues with their timings. We are happy to publicize that we are available all times. You can choose your convenient time, let us know, we will appoint a teacher for you. So, don't waste your time and enroll with us.
2 FREE Trials with 2 Different Tafseer Teachers.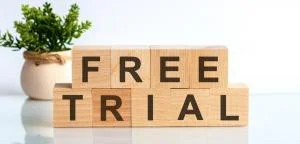 To have a look at how this Tafseer course works. You can avail of our offer of 2 free trial Tafseer classes with two different teachers.
You can chat with the teacher, have a know-how of the curriculum, see how the teacher starts the lesson, and decide which teacher you want to carry on with.
Weekly Progress Report and Feedback Form.
Our online Tafseer teachers keep a track record of each student. They fill in the progress report daily and generate a report sheet every week.
We also give feedback forms on a regular basis that are filled by the students to check if they are 100% satisfied or not.
Assessments at the End of Our Tafseer Course.
We will take tests to ensure that the syllabus covered so far is understood by our students. Assessments are meant to evaluate whether or not the Tafseer is properly understood.
Rewards and certification.
The students who gave their best and put in tireless efforts will be rewarded with financial gifts whereas all the regular students will be given a certificate for attending the course.
Motivating and friendly environment.
Our online Tafseer course is conducted in a motivational and friendly environment where everyone uplifts others and works with unity.
learn Quran Tafseer online in 1 to 1 or group classes.
Our one-on-one Tafseer classes are very unique. The students get the whole time with the teacher to focus on the lesson. The result of attending this type of class is innumerable.
In our group classes, members from the same family are grouped. They have a healthy discussion regarding the topic. They are asked questions that they need to discuss as a group and then answer.
We do not let our teachers conduct lessons for large groups. We enroll only 4 students in each group.
Note → We also offer a well-structured Tajweed course for beginners to help all Muslims read Quran with Tajweed perfectly in a step-by-step approach.☻
5- The outcomes of our online Tafseer classes:
These online Tafseer classes are articulated by keeping certain outcomes in mind that are supposed to be met at the end of the program. These outcomes are:
1- To develop a strong bond and make learners attached to the book of Allah.
2- To understand the meaning and interpretation of the verses included in the course.
3- To understand and acknowledge the reason, time, and cause of revelations in the online Quran with Tafseer.
4- To be able to translate the Surahs learned in the class by keeping the root words in mind.
5- To implement the orders of Allah and the ruling of this noble book in your lives.
6- To be able to memorize Quran faster and easier
7- To identify root letters of the same Arabic words used differently.
8- To recite the Quran by keeping its meaning and interpretation in mind.
9- To groom a personality that attracts others towards our Deen.
Conclusion.
We know that only recitation and memorization are not enough to understand the basics of the Quran. That is why we endeavor to bring something productive and helpful for you to learn at the convenience of your time, with the help of our dignified and certified teachers who are working restlessly to make these online Tafseer classes a huge success.
Frequently Asked Questions
Are Your Teachers Eligible for Teaching Tafseer Al Quran Online?
Yes, we have handpicked the best tutors for this course who have done several courses of Tafseer from different scholars.
I Want to Learn Quran Tafseer Along with My Family. What Is Suitable for Us?
Group class is suitable for you. You will get a discount if you enroll in a group class.
How Can I Get Enrolled?
It's very simple. You just need to fill out our FREE trial form and pay for the course if you are 100% satisfied with the trial class.
How Do You Explain Difficult Terms to Beginners?
We explain the root letters first, then the different ways the word is used, examples, and contextual references. We make it easy for kids.
How Do You Accept Fees?
We have many options available like:
Paypal
Western Union
Moneygram and
Bank transfer
Do I Need to Have Some Background Regarding Quran Learning?
Not really, we will start with the basic translation.
What If I Miss the Quran Class?
Do not worry, you need to inform the teacher beforehand and discuss your availability time so that you do not have a missed lesson, and can make it up anytime at your convenience.