Online Quran classes for sisters with Top Tutors
Quran learning is mandatory for both males and females as Allah does not distinguish between them. Ladies should be more concerned about learning about what Allah has revealed because they have to rear kids by instilling the love of the Quran in them.
Normally, females face difficulty in finding a credible platform where they can get an all-in-one package for Quran learning with a time-ease option. And the tutors' selection always becomes a big problem.
Now you don't need to hunt further, as we at Hidayah Network have designed Quran courses for ladies, in which you will get a customized plan of your choice and the tutors you will get will be accredited by us.
Qualified Online Female Quran Teachers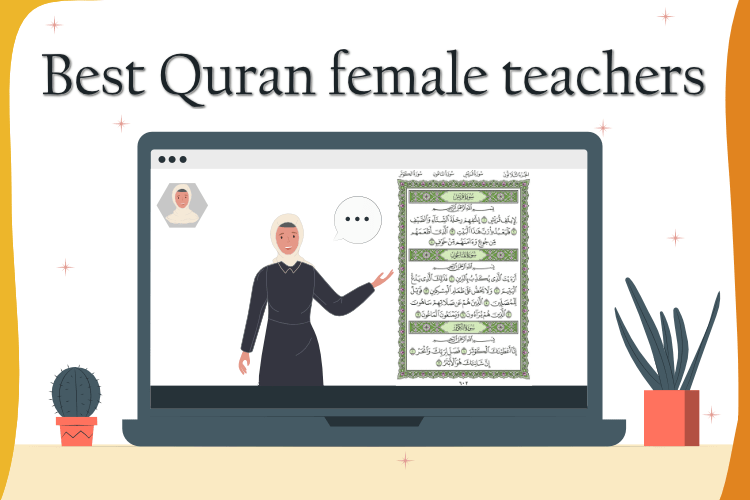 In order to provide high-quality online Quran classes, we have to adopt the following high standards for hiring our Quran female teachers:
All the female Quran teachers are interviewed by a group of highly experienced scholars.
They speak English fluently with a clear accent to help students understand easily.
They are adept at using technology-based apps for teaching.
They are Native Arabic speakers who are Ijazah certified by well-known Sheikhs.
They are highly qualified to teach Hifz, Tajweed, and Noorani Qaida to non-Arabs
They are tested and shortlisted for further evaluation.
Outcomes of our Quran Classes for ladies
There are certain outcomes that we chalk out to achieve till the end of the course.
To be able to learn the exact Arabic accent and read Quran like natives.
To recite Quran properly and beautifully by applying all the Tajweed rules till the end of the Tajweed course.
To be able to do Hifz with amazing techniques to maintain it for a lifetime.
To revise the book of Allah with unique methods and recall it regularly.
Quran Courses for Ladies offered by Hidayah Network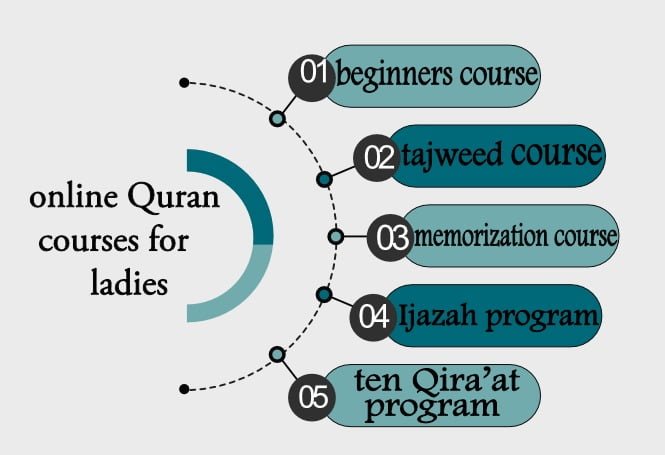 1- Quran Course for Beginners:
We have been conducting a variety of Quran courses for adults, especially females so that they can learn multiple things from us. Our sisters who are looking for basic reading classes can enroll in our foundation course first. This course is designed to help beginners learn to read Quran by starting to understand Arabic from scratch.
2- Online Tajweed Classes for Sisters
In our Quran Tajweed course for sisters, you get an amazing opportunity to beautify your voices with the jewels of Tajweed by learning to apply the rules in Quran recitation. This course has 3 levels to make it really easy for you to achieve the main target.
3- Quran Memorization Course:
Buckle up your energies and enroll in this course to memorize the book of Allah in the most efficient way. In our Quran Hifz classes for ladies, you will get a plan to follow according to your wish and then carry it on. We use very unique techniques to help you maintain your Hifz forever.
4- Ijazah program:
An advanced course for all those who want to memorize the Quran and get validated to teach it to others. This is a formal course for the Huffaz.
5- Learn ten Qira'at:
Sisters can also enroll in one of our amazing courses where you learn the recitation of the Holy Quran in 10 different authentic ways to beautify your voices. Choose the one that suits your accent and get started now.
Features Of Our Quran Classes For Sisters
Flexible scheduling 24/7
Our teachers are available at your desired time as we have hired a number of teachers who offer their services round the clock to cater to all the working, studying, and house-monitoring ladies. This is how we can help busy ladies learn Quran online anytime at their convenience.
Mind Mapping Of Each Lesson
Our qualified tutors make a mind map of each lesson before teaching. These mind maps usually consist of:
Examples that need to be quoted. (from Quran or elsewhere)
Stories or hadith with authentic references
Points that need to be explained and discussed in detail
Comparisons of verses (if required in the lesson)
Quizzes and Competitions
All the students are allocated a quiz account that has more than 500 quizzes of miscellaneous topics to solve. We also arrange competitions of Hifz, Tajweed, and Recitation to motivate and appreciate students.
Certificates Top Students
You will be given a certificate at the end of all the courses you completed with Hidayah Network. Your total credit hours and the grand test result will also be written on it. The certificates are signed by the supervisors and the course teacher.
Get a Monthly Report Card
We offer you the facility of getting a report card of the ongoing progress once a month. The objective of such a report card is to keep you on board with everything. Our report card comprises of:
The errors in recitation.
The repeated mistakes in Hifz or Tajweed.
Tips to overcome the errors effectively.
The planner of the next month to give an idea of what you will study.
Personalized Study Plan for each Sister
We assess our students' level and current standing in the trial class and then design a study plan accordingly. The following points are considered while making a plan:
1- Your capacity and level of learning
2- The number of classes you want to attend per week
3- The duration of your class (30, 45, or 60 mins)
4- The revision classes you want to add to your plan
Structured Quran and Tajweed Courses
All of Our Quran and Tajweed courses are well-organized and structured to bring out the best results. The following points elaborate on how we structure our courses:
1- They have specific credit hours to be completed.
2- They have certain outcomes to be achieved in the end.
3- They have formal teaching methodologies.
4- The curriculum is designed and prepared beforehand.
5- Everything is minutely looked into before commemorating any course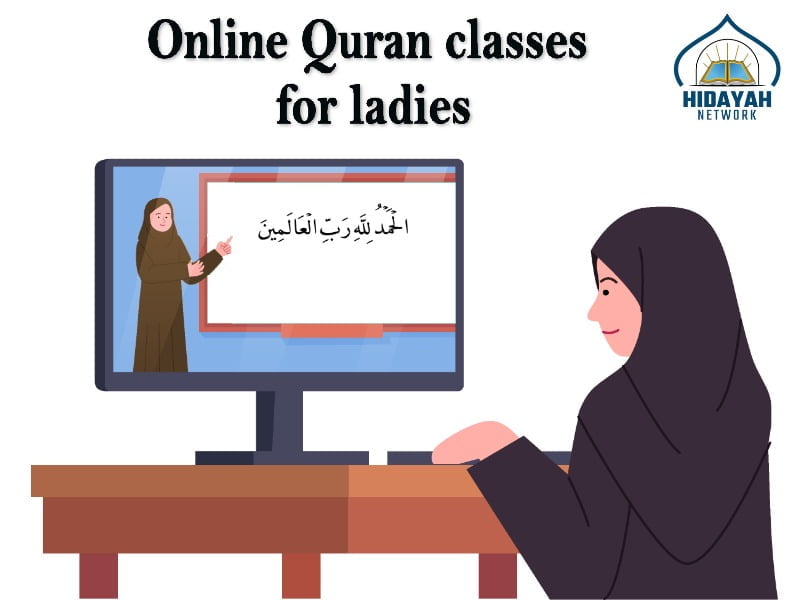 What Other Courses Do We Offer?
We have a vast range of categories to cover for online classes. Read further about our variety of courses.
Online Quranic Arabic Course for Ladies
This Quranic Arabic course is meant to help you understand the Quran by learning the Quranic words, knowing their roots, learning its grammar, and using those words in your daily conversation. We start from the basics and end up excelling at the language. All is done with the help of our highly trained teaching faculty.
Fiqh Course for Sisters
This is the most advanced course for those who have completed their Tafseer course. The fiqh course basically deals with the details of issues that are not mainly discussed in the other courses.
Tafseer course
One of the most searched courses is now available for sisters online. The Tafseer course intends to teach you the meaning of the verses, the revelation time and reason, and the inept details of all the surahs.
In our online Islamic classes, we cover several topics:
Conclusion
It is never too late to start something that is so abundantly rewarded by Allah SWT. Sisters got an excellent chance to begin their lessons to understand the words of Allah by just registering for a free trial with us. You will surely continue to join the sessions happily.
Most Important FAQs