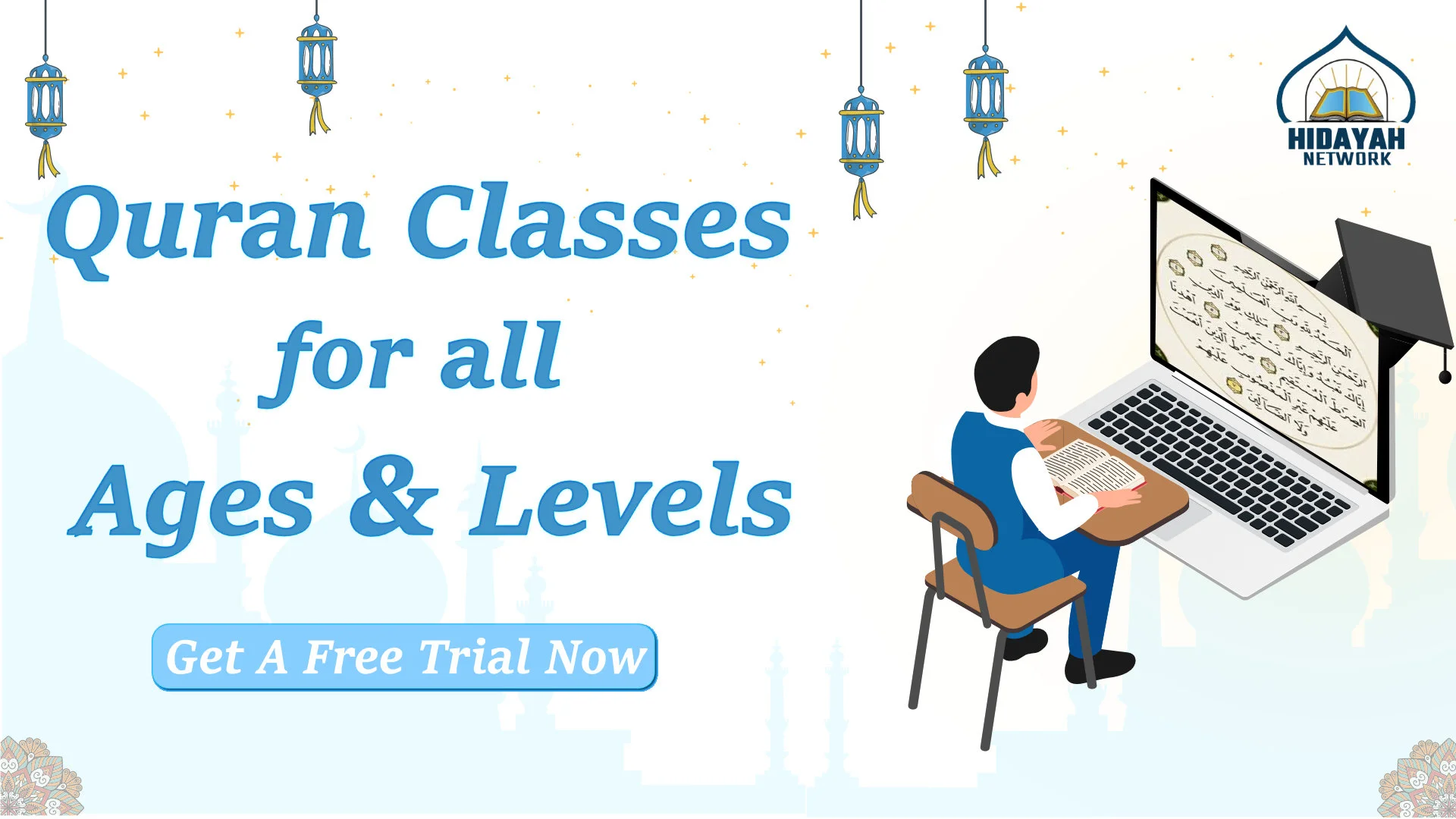 Learn Quran Online with
Certified Egyptian Tutors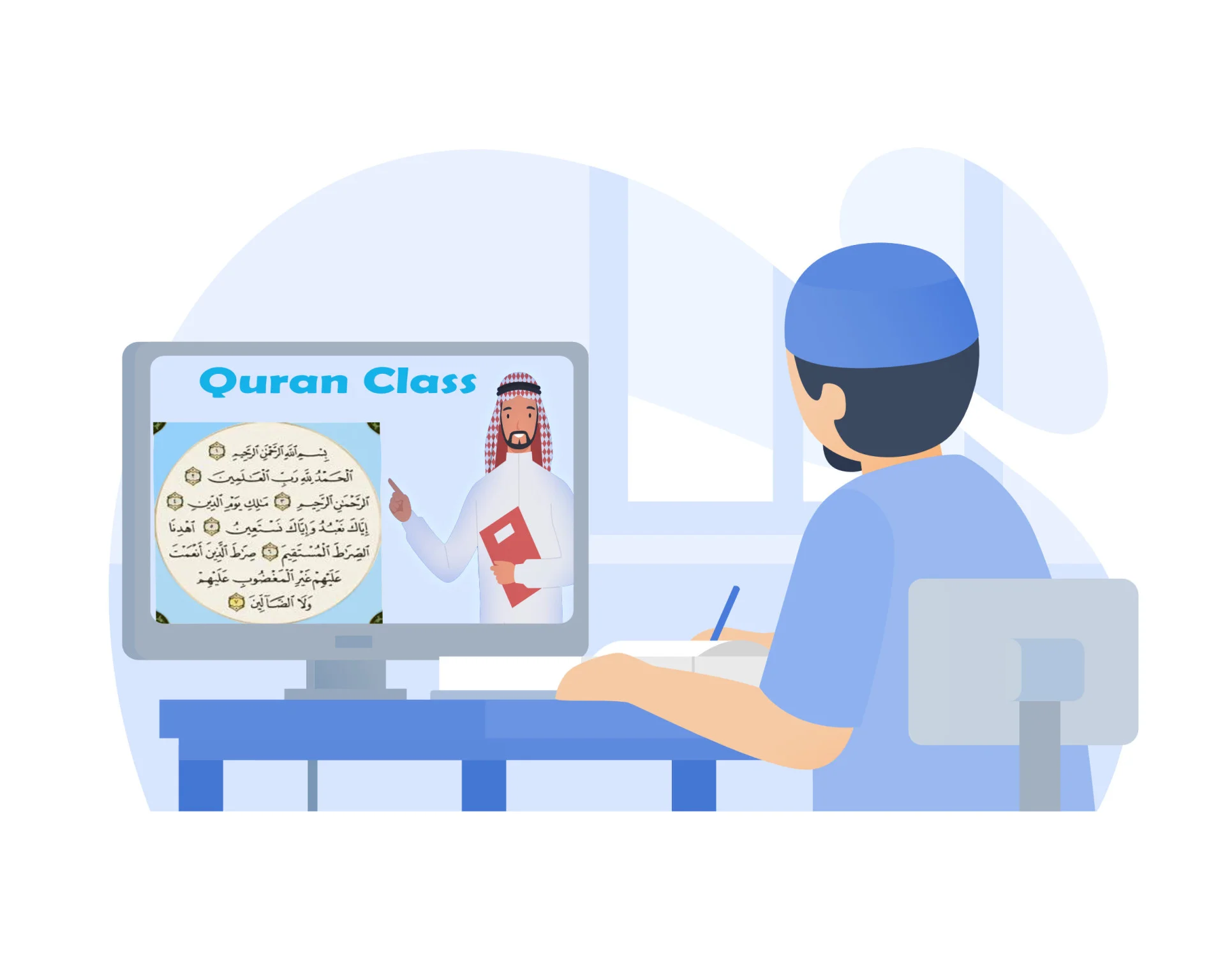 We at Hidayah Network strive to bring excellence in online Quran learning through our diversity of courses that are easily approachable for non-Arab Muslims with the flexibility of timings. Our vision is to provide well-structured and organised Quran classes for all ages and gender to help them learn effectively.

Learn Quran online with high-quality lessons backed up with engaging audio/video resources and activities. Our qualified native Egyptian male and female tutors conduct each Quran course with their utmost dedication. Their 6+ years of experience in teaching make them deliver the most engaging and effective online Quran learning for adults and kids.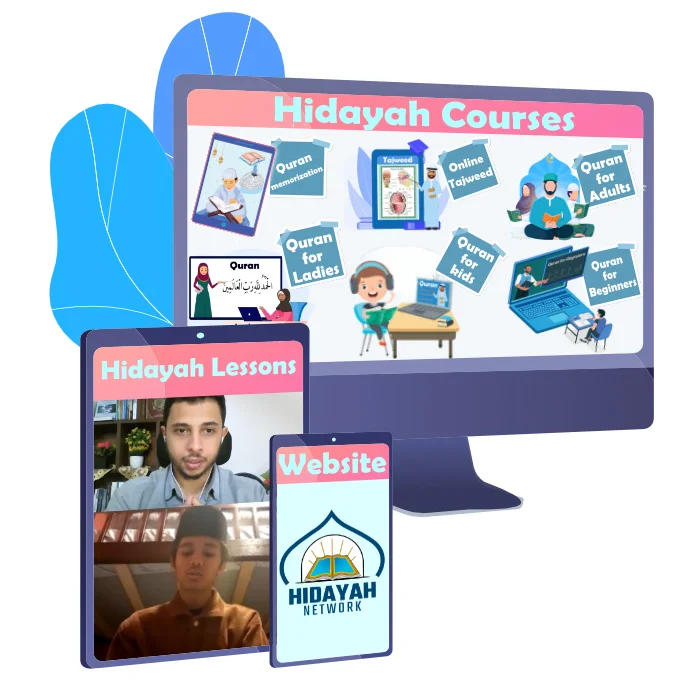 1-on-1 Personalized Online Quran
Classes for Adults and Kids
Learning Quran online in the most comfortable and suitable environment is all that kids and adults look for. We design personalized plans with options for time relaxation, choice of teacher, priority of learning techniques, and pace. We simplify Quran lessons for the hesitant students and promote beneficial interaction between teacher and student.
We manage our Personalized classes by assessing the prior knowledge, age frame, and learning capacity of every student. Our qualified teachers ensure every student gets 100% concentration to perform exceptionally. Our customized kids online Quran classes are made fun-filled and engaging to get the best out of them.
Interactive Learning of Quran with
Tajweed for all Levels
This ever-evolving technology has a positive impact on our Quran classes. We at Hidayah Network skillfully use all the interactive tools including AI-generated activities to engage students in each lesson. Our main focus is on the articulation of letters as we want non-Arab Muslims to learn the native Arabic accent and read Quran correctly.
Our Ijazah certified tutors are devotedly working to make beginners of all ages learn tajweed accurately to read the Quran smoothly and reach the advanced level to be able to recite Quran beautifully as our Prophet Muhammad SAWW used to do. Step forward to learn Quran with tajweed online through result-driven techniques and effective strategies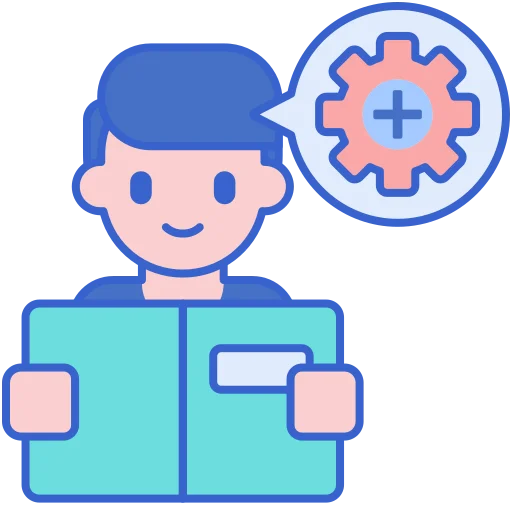 Students will be capable of reading the Quran fluently after learning the basics of Arabic letter pronunciation.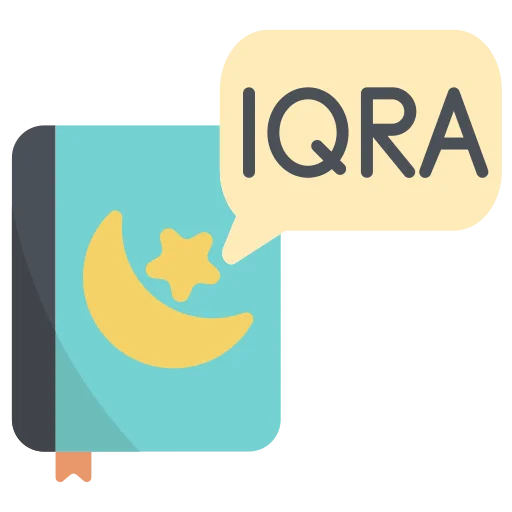 They will be adept at reciting the Quran like a pro-Qari by focusing on all Tajweed rules.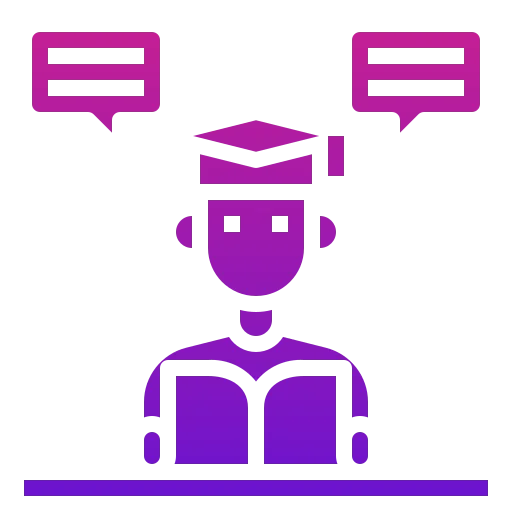 Our students will memorize the Quran with a detailed understanding of the verses.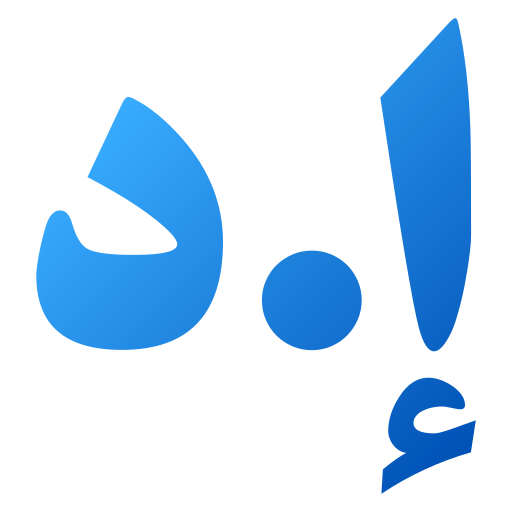 Non-Arab Muslims will learn exact Arabic makharij and will be able to recite Quran like natives.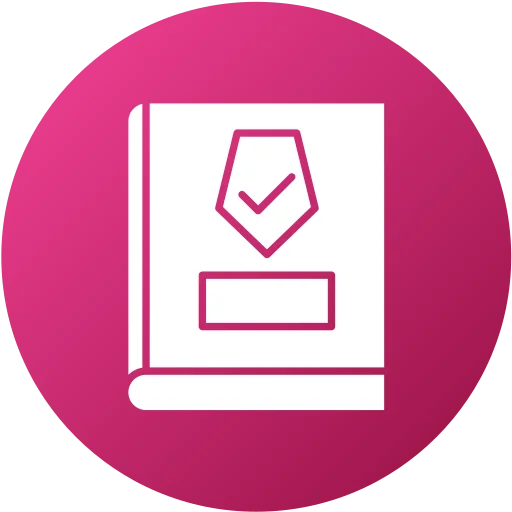 The students will understand the meaning of the verses they are memorizing.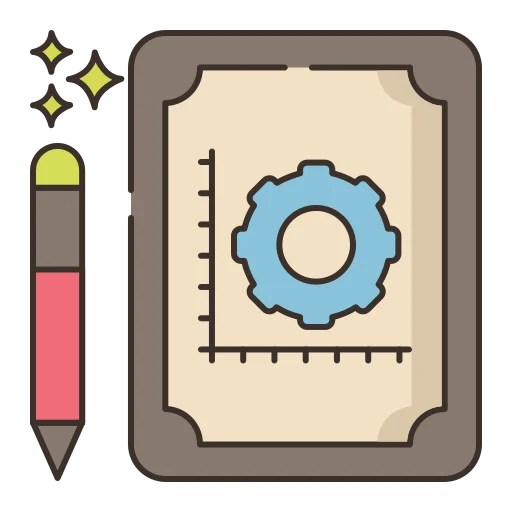 They will be capable of qualifying for an Ijazah as an advanced degree in Quranic studies.
Outcomes of our One on One Quran Classes
Our goal is to deliver high-quality Quran classes around the globe with focused lessons, a motivational learning environment, and predefined goals. Learning Quran online is made easy through the practical outcomes of each course.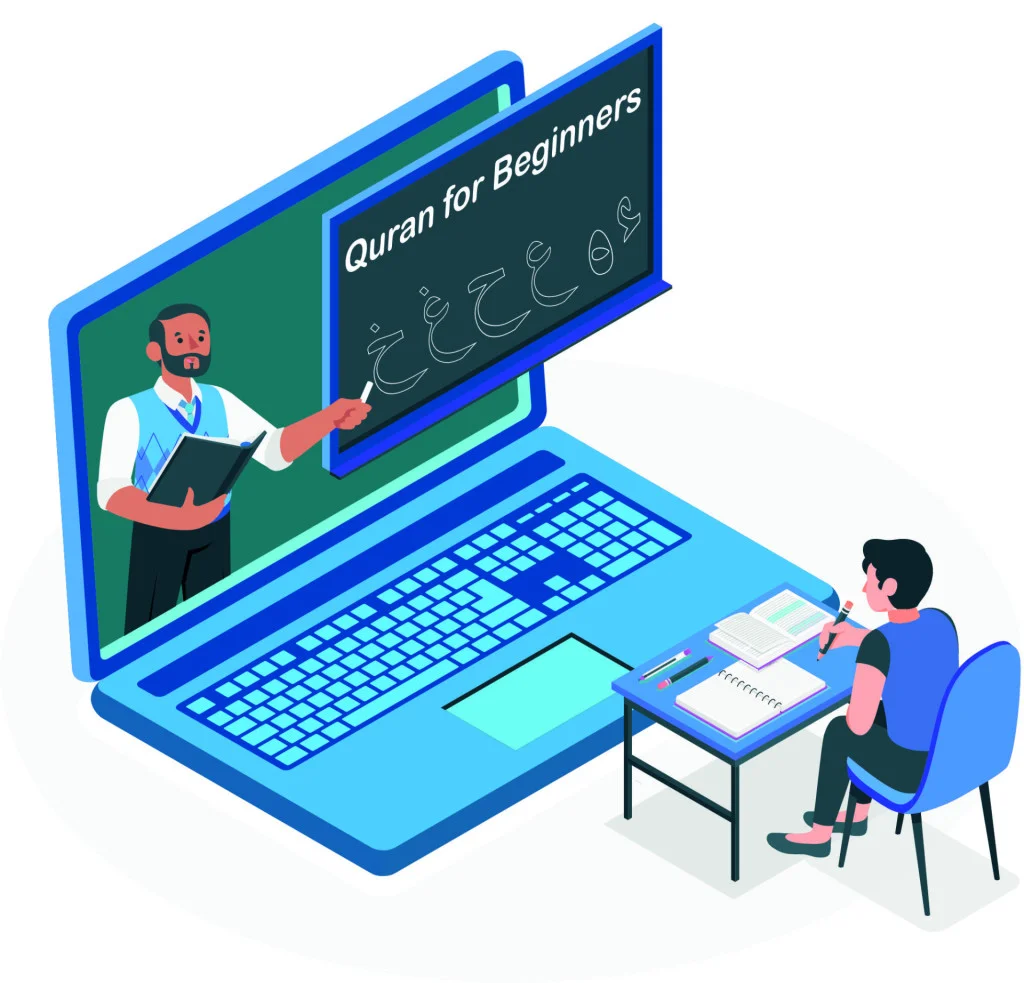 Quran Classes for Beginners
This is the first step toward learning Quran. We start with letter pronunciation and move on to Fluent Quran reading.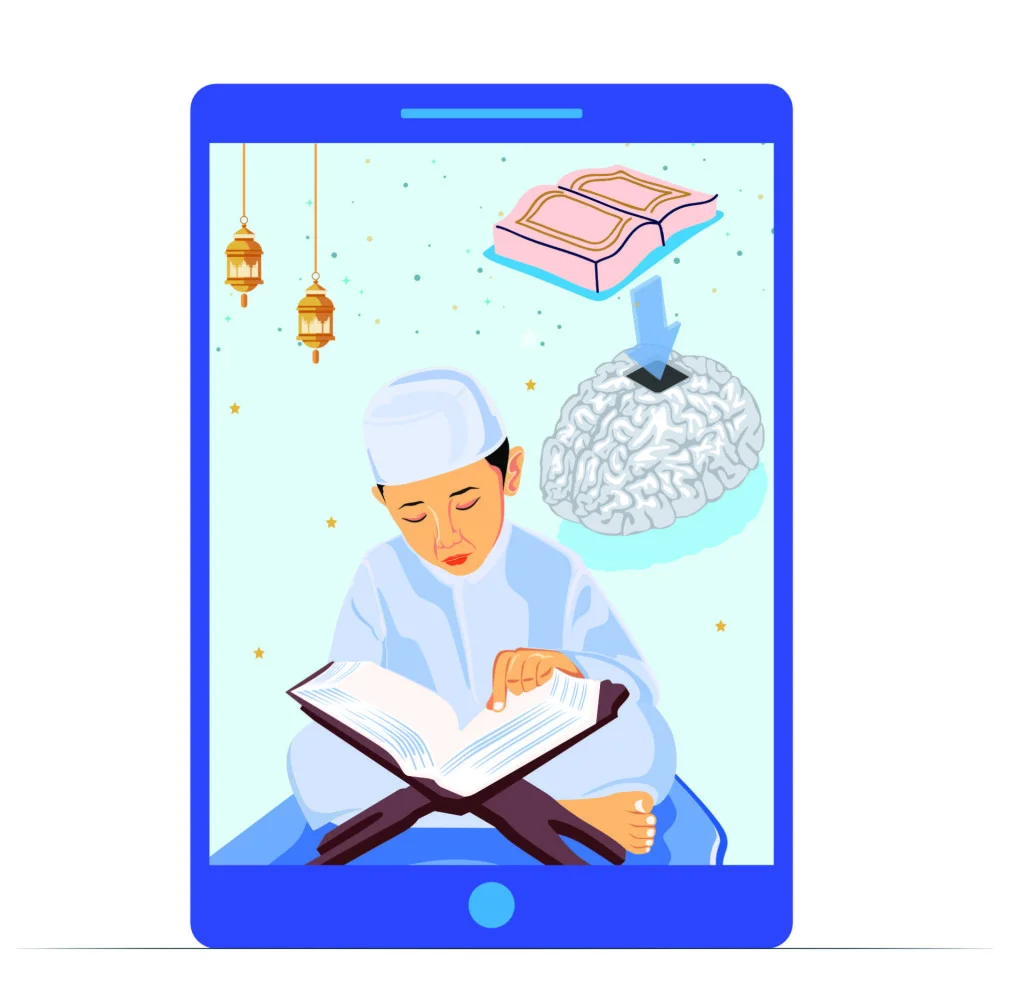 Quran Memorization Course
Memorize the verses of the Quran by starting from very short and easy Surahs and gradually moving on to the rest of the Quran.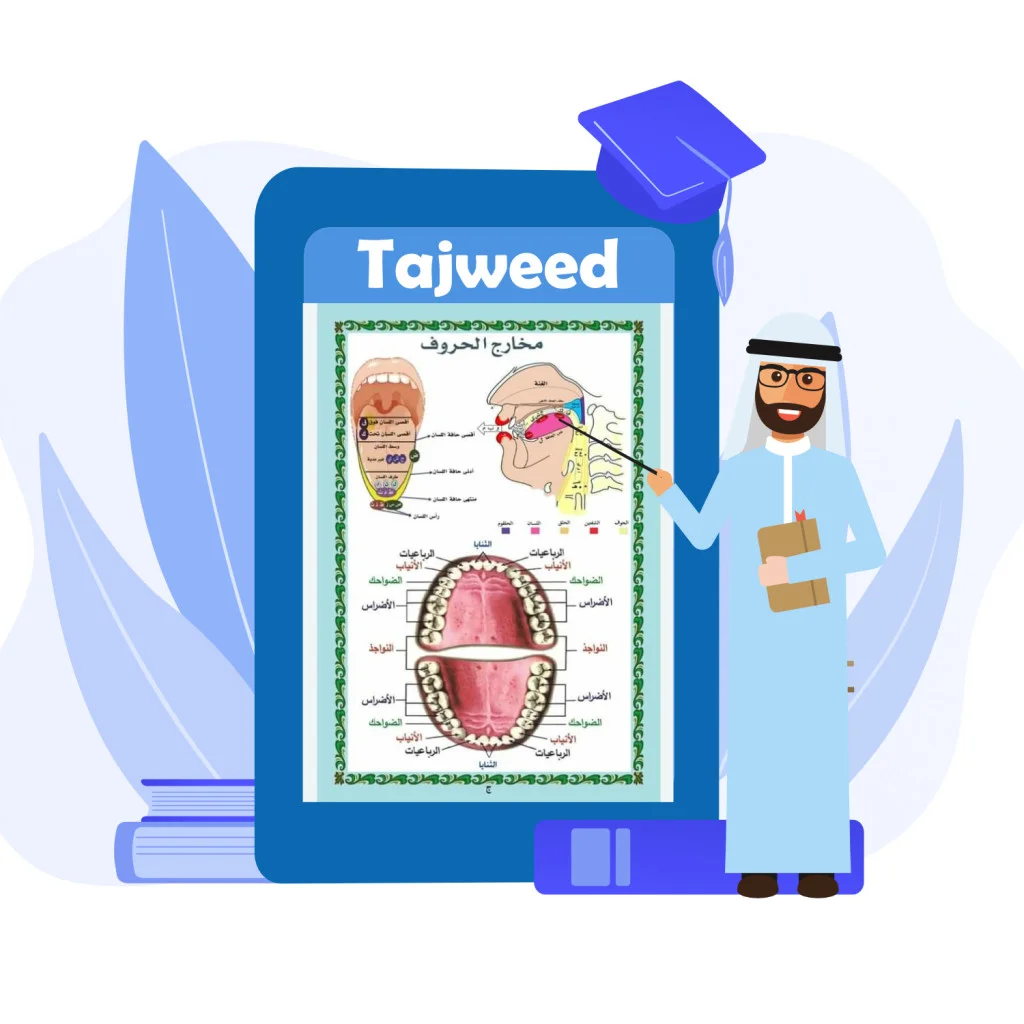 The main aim of this course is to improve your recitation skills through efficient teaching of Tajweed rules.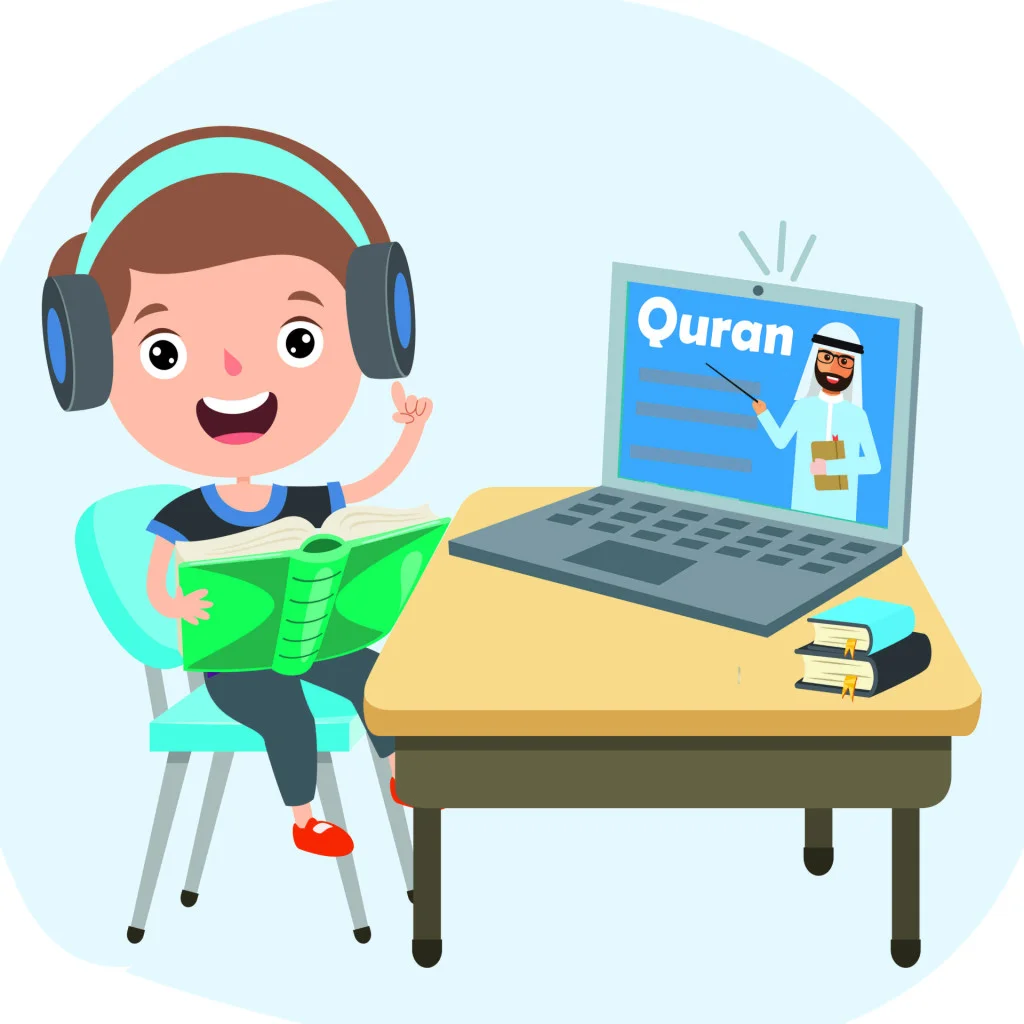 We have designed the reading, Tajweed, and Hifz classes for kids in a super fun way to engage and connect them with Quran.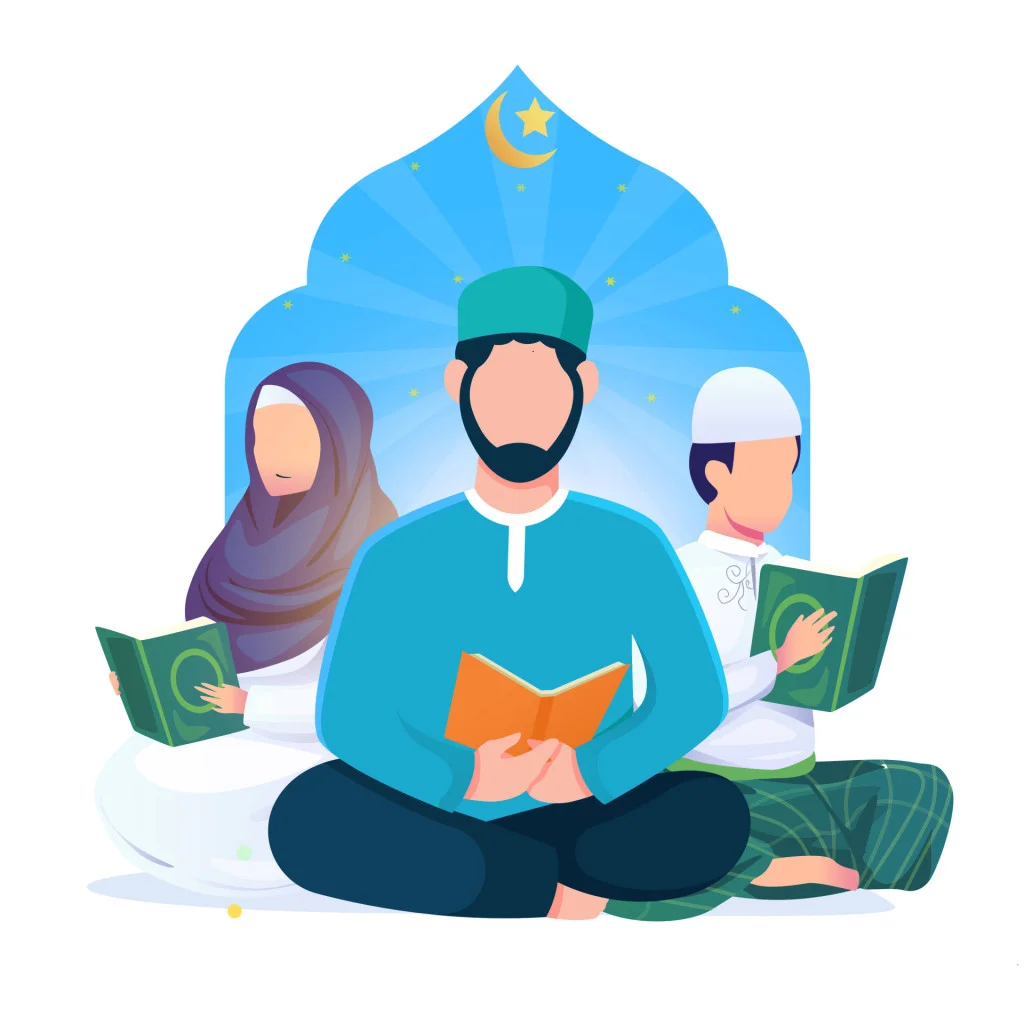 Our Quran classes for adults are based on a very well-structured curriculum of Tajweed, recitation, Tafsir, and memorization.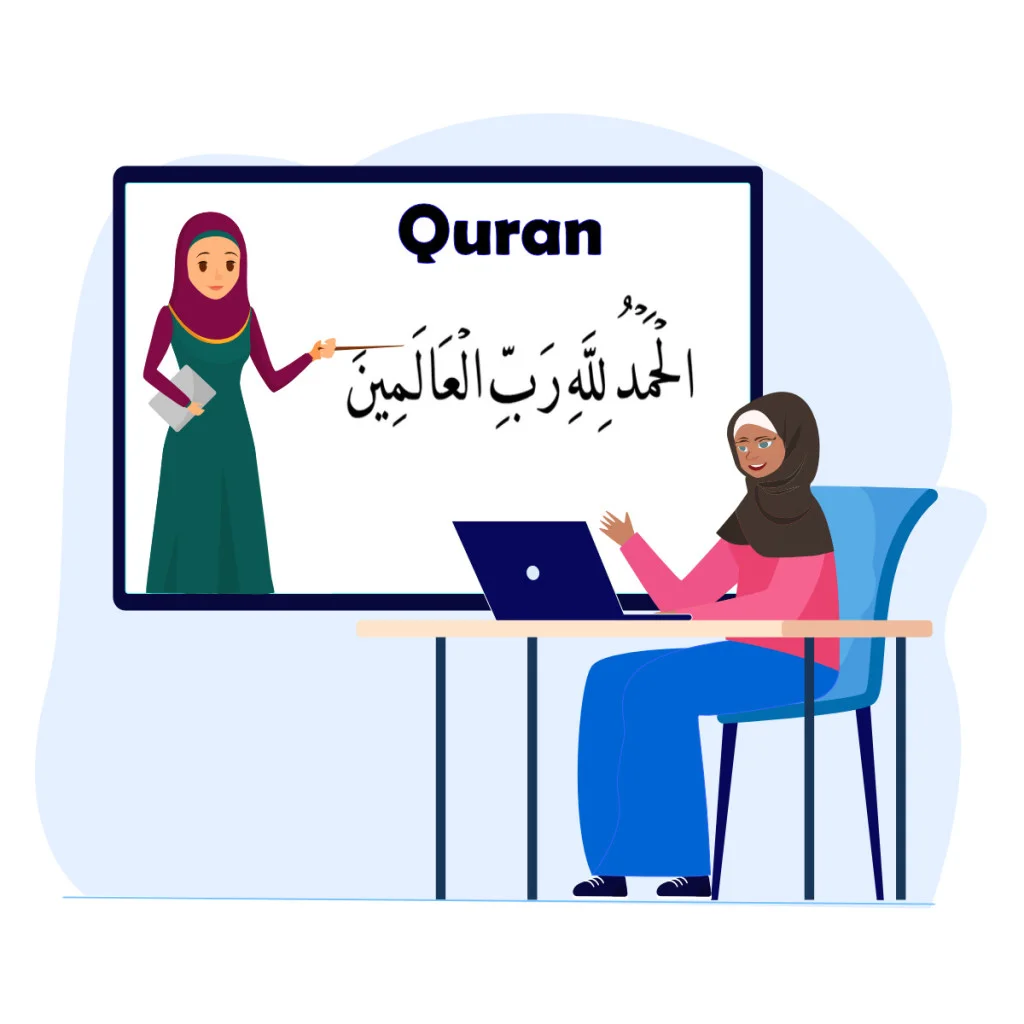 We provide an amazing opportunity for sisters to learn Quran from female Egyptian tutors with ease.
Online Quran Courses We offer
Start to Learn in Three Easy Steps
We are an Egyptian Quranic institute with an online presence of more than 4 years. Our certified Quran male and female tutors maintain high teaching standards for more than 25 Quran courses that are fully featured. They are professionally trained to teach kids and adults with the utmost dedication. Ouon-board students have recommended this platform to 100s of Muslims and have helped us grow more.

We are rendering services in all the countries around the globe with different descents and have maintained a 100% satisfaction rate through our multi-trait Online Quran classes. Furthermore, our teaching strategies have helped 100s of Muslims read, recite, and memorize the Quran flawlessly. We are striving to keep evolving and providing Quran services to as many Muslims as possible.



Sister Tahia is, a very patient and beautiful teacher for teaching quran memorisation. I have learned so much from her may Allah swt reward her for all her efforts ameen.
My son Abdur rahman has joined this online class on 1st of March and in 3 months, he has learned so much and is doing so well Alhamdullilah. The sister, Tahiya as a teacher is very friendly and it shows that she loves her job as a teacher. She is very patient with the kids.
My 10 years son recently joined Arabic classes on Hidaya Network – he always found Arabic the most challenging language but after joining this forum he is very motivated and keen to learn Arabic – tutor is friendly and teaches in interactive and fun ways to keep my son involved – I must recommend this network for those who are keen to learn Arabic language.
My daughter is a quiet and shy person and I didn't think she would open up as well as she has with her teacher so soon, only after 1 lesson! She has never wanted to miss a lesson. Her teacher is always nice and polite to her and explains things very well. She really likes her recitation and is happy with her as a teacher.
Started off with the company last year. Was given an introductory class for free to try out the teacher. Muhammad Esamelden is an incredible teacher and takes my wife and I at a pace which we could follow. The teacher encourages us to converse in arabic to increase our fluency and is really helpful
Building a strong muslim community
Benefits of Learning Quran Online
➡️ It's a golden opportunity to learn the Quran from native Egyptian tutors from the convenience of home.
➡️ It offers adjustable and flexible timetables that anyone can easily follow along with their other commitments.
➡️ Unlike offline lessons, it facilitates you with a personalized curriculum to only learn what you want.
➡️ Not only the one-on-one but group classes are also beneficial for online Quran learning as it bring multi-cultured Muslims together.
➡️ Digital activities, tests, competitions, and games are all the perks for kids who learn the Quran online.
Here are responses to some frequently-asked questions.
We have flexible scheduling of Quran classes. Choose the number of days and duration of classes to start the session.
Our teachers are fluent in English and their accent is very clear. You will not have any language issues while learning the Quran from them.
Our institute is based in Egypt and the teachers are all native Egyptians.
We use The Zoom App for all the Quran courses as it offers many facilities and options for an online Quran session.
Yes, we are available 24/7, and you can schedule your classes anytime at your convenience as we already have dozens of teachers available at different times. 
Once you approach us for a trial class, we take 6 to 12 hours to arrange your class and send you the class Zoom link. Then, choose a Quran learning schedule, and finally pay for your regular classes in advance.
When memorizing the Quran, timing is crucial in optimizing focus and retention. Let's dive into practical insights on determining the
Read More »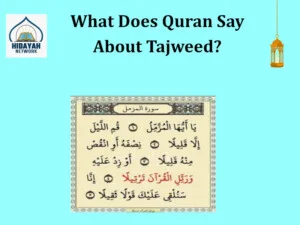 Tajweed